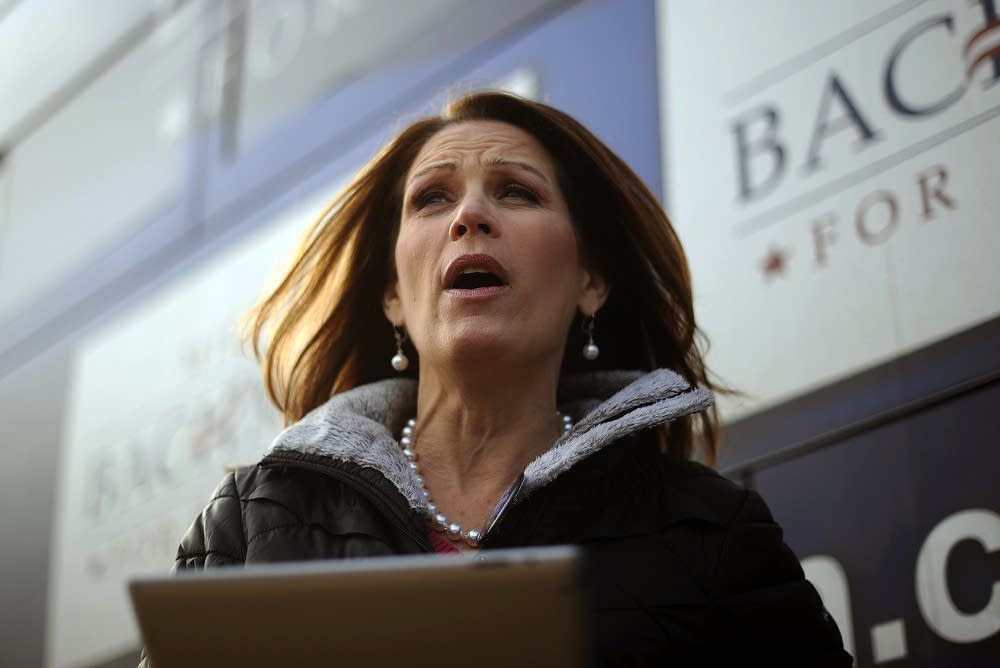 By DOUG GLASS, Associated Press
MINNEAPOLIS (AP) -- Minnesota Rep. Michele Bachmann announced Wednesday she will seek a fourth term in the U.S. House following her failed presidential bid.
Bachmann declared her plans in an interview with The Associated Press. The Republican congresswoman had been mum on her plans since folding her presidential campaign after a poor showing in the Iowa caucuses earlier this month.
"I'm looking forward to coming back and bringing a strong, powerful voice to Washington, D.C.," Bachmann said.
Bachmann will be a formidable candidate in Minnesota's 6th District, where other Republican hopefuls had stood aside until she made a decision on running for re-election. She is a potent fundraiser, but faces uncertainty over how her Republican-leaning district will be reshaped by redistricting.
Bachmann was an early media favorite in the chase for the GOP presidential nomination after winning the Iowa straw poll in midsummer, but she eventually faded.
Bachmann's announcement came in an interview to react to President Barack Obama's State of the Union speech. Just as she did on the campaign trail, Bachmann criticized Obama for "doubling down on failures that didn't work."
"We have to radically scale back on government spending, we have to radically cut back on debt accumulation," Bachmann said.
When reached for comment Wednesday, Bachmann said, "I laid everything on the line in the last election because I saw how severe this spending crisis is in the United States, this debt crisis, it's impacting national security. I think people recognize that I'm an extremely hard worker and that I've represented their values."
(Copyright 2012 by The Associated Press. All Rights Reserved.)