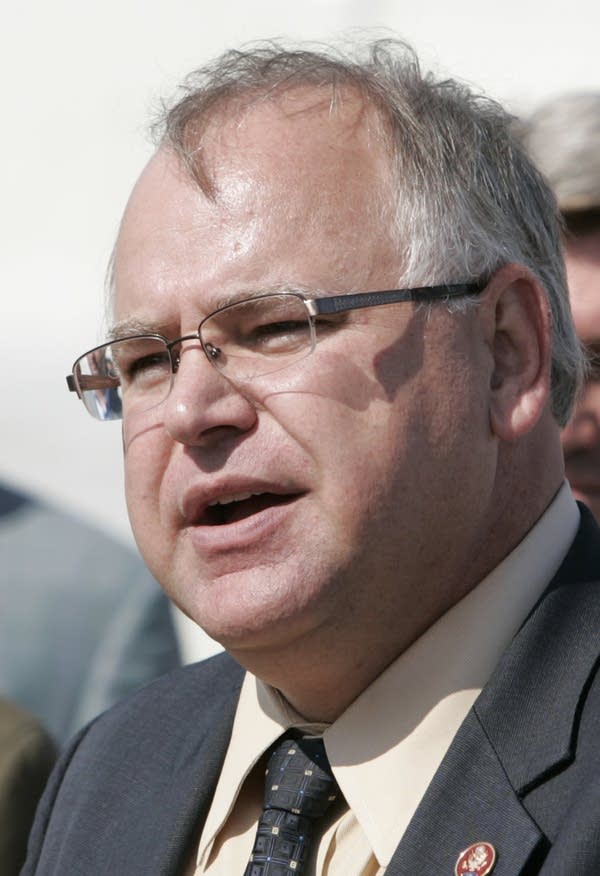 U.S. Rep. Tim Walz says House Republican leaders are trying to undermine an ethics bill that he's sponsoring.
The Democrat's bill is designed to stop insider trading by members of Congress. A House vote is scheduled on Thursday.    
Republican Majority Leader Eric Cantor said he plans to offer some amendments to strengthen the bill the Senate passed with near unanimous support last week.
But Walz's co-sponsor, Rep. Louise Slaughter, D-New York, is concerned about Cantor's amendments.
"I think strengthening here is a euphemism for weakening," Slaughter said.
In particular, she said the lobbying industry is trying to cut back on some proposed new registration rules.
Walz said neither he nor Slaughter have been consulted by Cantor about tweaking the measure, even though the pair have worked on the bill for years.
"We are doing an insider trading bill with insiders, behind closed doors, not sharing with us, not one call to the original authors of this bill," he said.
The bill is likely to pass the House by a wide margin; more than 280 of the House's 435 members have backed it.