More than two months after the official start of winter, Minnesota's two largest cities have yet to declare a snow emergency.
That's been good for city budgets, which were walloped last winter. And it means public works employees have not spent many nights and weekends clearing streets, nor have they had to work much overtime.
A front-end loader fills a plow truck with sand, as St. Paul prepares for this week's expected winter storm. The city Public Works Department has 78 plows lined up outside its Dale Street Complex, spokesman Dave Hunt said.
"Our fleet vehicles are stored out here and they're readied and prepared for whatever they need," Hunt said.
So far this winter, plows haven't been needed for much. The Twin Cities metro area has seen only 18 inches of snow since September. That's less than half the average and less than a quarter of what had fallen by this point last year.
The St. Paul Public Works Department used the respite to fill potholes, clear brush and repair guardrails — work that would normally wait until spring.
The city plowed major thoroughfares when it has snowed, but hasn't had to activate its special snow emergency parking rules. Many residential side streets haven't been plowed at all this season. Last winter, the city called a record nine snow emergencies.
The mild winter has been a boon for the Public Works Department's bottom line, Hunt said.
"It gets a little involved because of how we budget. We budget on a calendar year," Hunt said. "But if you look at the fact that we haven't declared any snow emergency and consider that we spend on average about $500,000 when we declare a snow emergency, we've not spent as much money as we have last year."
The city has spent less on road salt, fuel, and on overtime for the snowplow drivers. Hunt estimates each snow emergency results in about $100,000 in overtime pay. Most employees this winter have stuck to a 40-hour work week, Hunt said.
The situation is similar on the other side of the river. Vicky Stich has driven snowplows for Minneapolis for nearly 36 years. Last winter, she worked earned plenty of overtime.
"The month of December I worked every single day except for two days so, you figure it out," Stich said, laughing.
This season's been nothing like that.
"Well, it's been good, just because I can get home to let my dogs out," Stich said. "That's the only good thing about it."
Like St. Paul, Minneapolis has still had plows out this winter for the small snowstorms, and those do provide opportunities for the drivers to earn extra money.
Mike Kennedy, who directs the city's deparment of transportation, maintenance and repair, said many employees relish the overtime that comes with a big snowstorm, but that is true only to a point.
"You know some [employees] like lots of overtime. Some like a little. But at some point it gets to be too much, Kennedy said. "So, while the money's kind of nice for a while, after a while, you need a break. Last winter, they pretty much got burnt out and after a while, it's not even worth the money."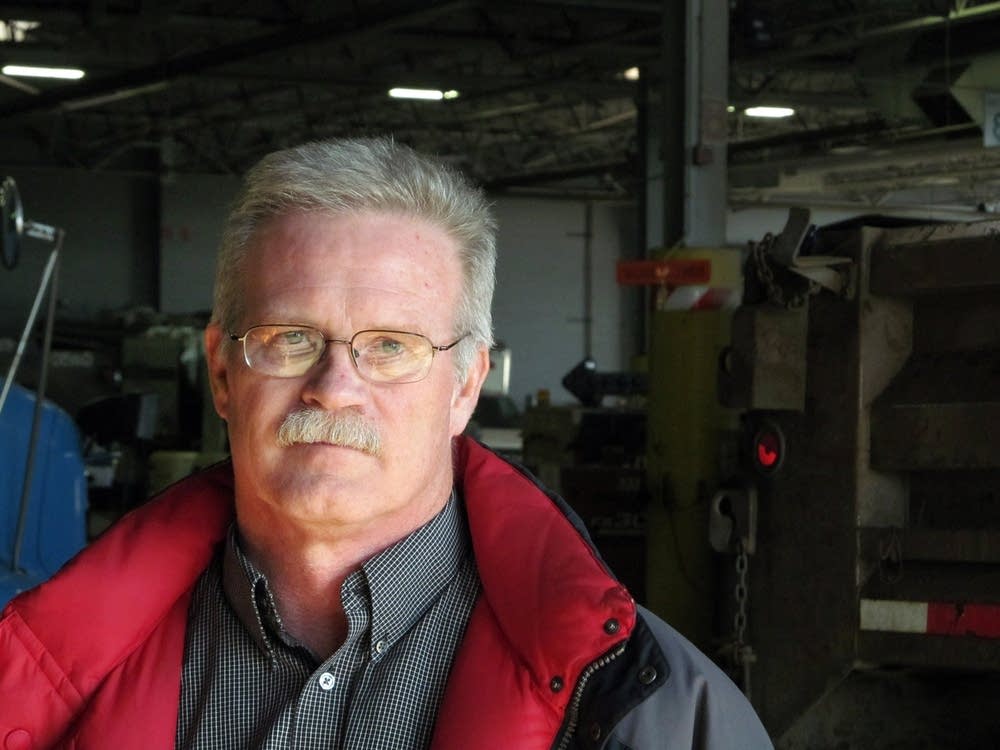 In the last 30 years, Minneapolis has never gone this far into the season without declaring a snow emergency. Kennedy said many of his drivers are hoping for one soon, and not just because of the potential for extra pay.
"Right now, it can be kind of frustrating, because they know they're here to plow streets. They're here to provide a public service. Most of them are very proud of what they do," Kennedy said. "So right now, some of them are looking forward to be able to get back out there and do what they're trained to do, do it as professionals and provide a service for the people of Minneapolis. That's why they're here."
Even if today's storm doesn't drop the four inches Minneapolis generally uses as a threshold to declare a snow emergency, Kennedy said it is still possible in the next few weeks. Looking back over 30 years of records, he said the city has never gone a winter without calling a snow emergency.