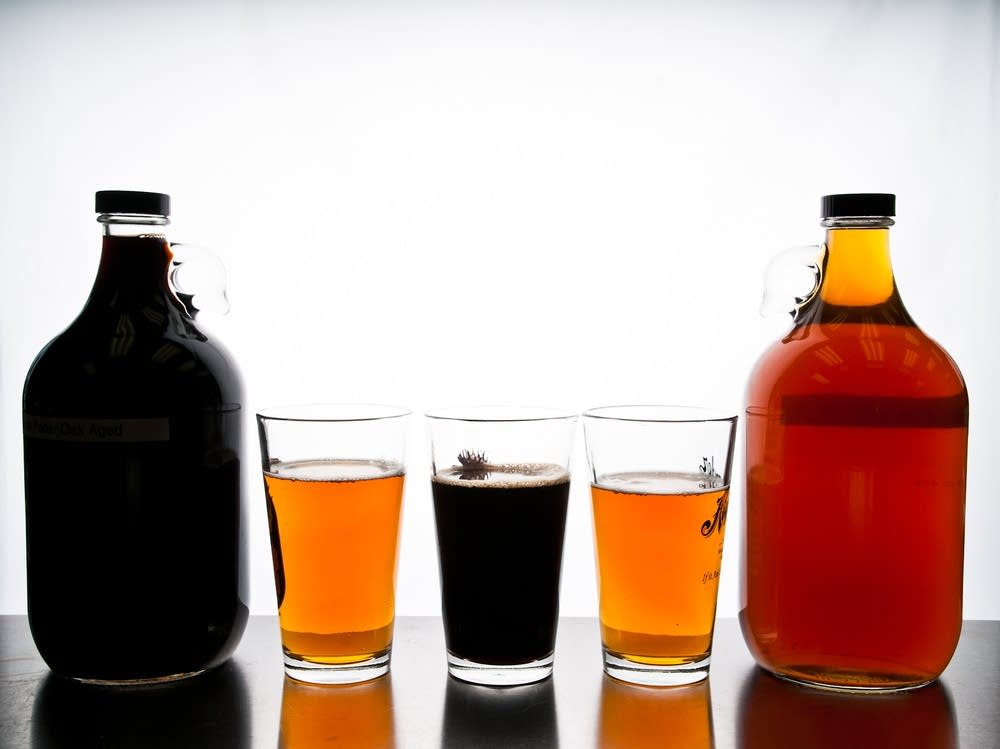 If you've been following the explosion of new microbreweries and taprooms in Minnesota, you know that the beer culture here is changing radically. Not only are new entrepreneurial opportunities coming to the fore, but some think we're developing our own hop-heavy "north coast style."
Tomorrow between 11:30 and 1:00, MPR will host an online chat on about where our blossoming microbrew culture is headed, as part of our One Job at a Time project on entrepreneurism.
The chat will include hosts Tim Nelson from Fitger's in Duluth, Dan Schwarz from Lift Bridge in Stillwater and Julia Herz from the Brewer's Association in Boulder, Colorado.
We've invited many local microbrewers to participate and we hope you'll join us, too. You can find the chat tomorrow by following this link.