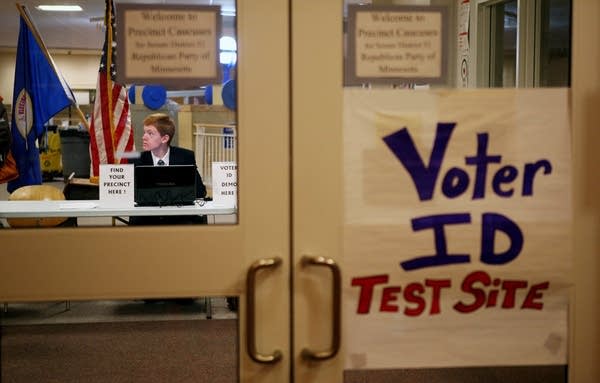 Minnesota is not alone in the debate over voter ID laws. The nation has seen a wave of laws passed or introduced aimed at requiring voters to show ID to vote.
We get an update from MPR News reporter Tim Pugmire about the Minnesota bills in the Legislature.
Why we are now seeing this debate take shape and what can we expect to see this fall if these laws pass?
Keesha Gaskins, senior counsel in the Brennan Center's Democracy Program, said she isn't seeing a need for the new law.
"What you have got is a cure worse than the disease," she said. "You may have a problem small in magnitude, but your fix is huge."
Gaskins will join The Daily Circuit Tuesday to discuss the voter ID law. Hans von Spakovsky, senior legal fellow at Civil Justice Reform Initiative, will also join the discussion.
"It will continue to gain momentum because most legislatures and most voters find it a common sense requirement," he said. "A government-issued ID can prevent impersonation, fraudulent registrations, double voting and prevent people who are in the US illegally registering and voting."