Bela Tarr rides the Turin Horse to the end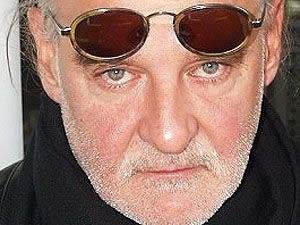 Bela Tarr was very emphatic about the use of terms on the phone from Budapest the other day.
[image]
"I am sorry, I am not a storyteller, I am a film maker," the man known to some as the greatest living Hungarian director growled down the line.
He paused then laughed softly. "Excuse me."
We were talking about Tarr's latest, and he says last, movie "The Turin Horse." Co- produced by Minneapolis-based Werc Werk Works , and a hit on the European festival circuit, the movie opens tonight for its local theatrical run this weekend at the Walker Art Center in Minneapolis.
Tarr first heard about the horse in question in 1985 at a lecture which concluded with a story about how in 1889 the philosopher Friedrich Neitzsche stepped out of the house where he was staying in Turin in Italy and saw a coachdriver mercilessly whipping his collapsed horse. Neitzsche rushed in to stop the violence and ended up sobbing with his arms wrapped around the animal's neck. Taken back to his rooms he lay silent on his bed for two days, said a few words, and then didn't speak again for the ten years until he died.
Before you keep reading ...
MPR News is made by Members. Gifts from individuals fuel the programs that you and your neighbors rely on. Donate today to power news, analysis, and community conversations for all.
And that's when the lecturer added an idea which was to obsess Tarr and his friends.
"We don't know what happened with the horse."
Bela Tarr makes movies which are the antithesis of Hollywood action flicks. They are long, and beautifully shot, allowing audiences to spend time in his characters lives. It's the kind of material which hardcore art film fans love, and the kind of stuff which some people point to as why they hate art film. One of his movies lasts five hours. A couple of years ago, after 34 years of film making Tarr announced he was about to make his last, and he said it could really only be about the horse.
"When I knew the last film will come, we had to turn back to this question," Tarr said, his Hungarian-inflected English thickening the cadences of the words.
[image]
"The Turin Horse" opens with the coachman driving his horse and cart back to his remote home in the countryside. As a storm gathers, the wind lashes at man and beast turning the journey into a purgatorial slog. It's shot in black and white which adds to the stark effect. Tarr's camera is relentless, swinging alongside the travellers, closing up to their faces blinded by the rain, then swinging back, unblinking to reveal their slow, desperate, progress.
It's classic Tarr. As the film continues we learn the coachman is disabled, he has lost the use of one arm. He lives with his daughter, where all they have to eat is potatoes. And they all know as they stare out the window as the storm keeps rising, that the horse is old, spent and dying.
"He needs his horse because without this horse he has no job. He has no money, he cannot eat, he cannot do it, he can't do anything," Tarr explains.
The Turin Horse is almost two and a half hours long, but it only has 30 carefully choreographed shots. Tarr says he and his crew filmed the entire thing is just six days.
"You can see the whole movie is just very pure actions," he said "No dialog, nothing. Very simple. The people are just doing the simple daily life."
When asked if that simplicity is deceiving, and that the story touches on deeper more complex themes, Tarr gets testy. Again it's about terms
"Not a story! Being!" he barks "Please do not use this word with me, which is called story, because I don't like this word, story. What is means story? What is the story? The Old Testament? We are just listening for the life and we are just listening for the situations. Why we are using this stupid word which is called story? This is just an American showbusiness word. It's not connecting to our life. Your life is a story? No, you have days. And my life is also not a story. We have no stories."
At first he sounds as if he is angry, but it then becomes clear he's trying to explain how he makes movies.
"I am just telling to you the logic, our logic," he continues. "How we are thinking about the pure situations. This one is painful. This one is joyful. This one deeply touched me. It's a lot of things. Life is very rich."
Part of the tension is how Tarr sees the world. When asked if the film is really about mortality, he says it's about something simpler.
"No, just the end. How we are disappearing from the world. Because we will. All of us," he muttered. "And this is the most tragical thing, to know it. That we must leave from here. It's enough reason to be not really happy."
[image]
"The Turin Horse" won the Jury Grand Prix Silver Bear award at the Berlin Film Festival when it premiered there last year. Now it's making the rounds in the US.
The show at the Walker continues a relationship begun in 2007 when Tarr visited Minneapolis as the subject of a Regis Dialog and retrospective.
His connection with Minnesota continued with Werc Werk Works co-producing the film. When asked how he felt about working with the company Tarr again defines his terms.
"First of all you are not working with the company. You are working with persons," he stressed. "I was working with Elizabeth (Redleaf) and Christine Walker. They were perfect partners. They trust me and they believed me and I believed them and this was perfect."
When he talks about himself as a film maker he is already using the past tense. He said his work has to be regarded as a spectrum, and now he has reached the point where he has done what he needed to do. The Turin Horse is his last film, he said. There will be no more.
"This definitely looks like a last sentence. I just said, OK that was the filming in my life. And the life is very rich. I want to do another thing. Why is it necessary always to be a film maker? That's all what I want to say to you. It's done."
There will still be film in his life however. He says he loves the cinema, and now he is going to teach at a new school in Split.
(Image credits: all images courtesy Walker Art Center, except picture of Tarr which is an MPR file photo)