MONDAY
A Dr. Seuss movie that can speak for the trees
Mike Matz, who directs the Pew Environment Group's Campaign for America's Wilderness, welcomes "The Lorax," a movie that he thinks will help spread a pro-wilderness message.
"Dr. Seuss said he didn't begin to write books with an ethical message in mind because, as he said, 'kids could see a lesson coming a mile off.' However, it would be difficult to mistake his caution against not only unbridled exploitation of a natural resource, such as forests, but also rampant consumerism. When we buy too many Thneeds, knitted from the tufts of the Truffulas, and forget that the trees 'are what everyone needs,' our society loses a vital balance. ...
"Most important, wilderness protection efforts are about leaving future generations a natural heritage in which to hunt, fish, watch birds or bears, canoe and camp — and instilling an understanding of the need to be involved in making the country a better place. 'The Lorax' helps."
TUESDAY
Stimulant drinks will give you energy, but they may also get you a lecture from the dentist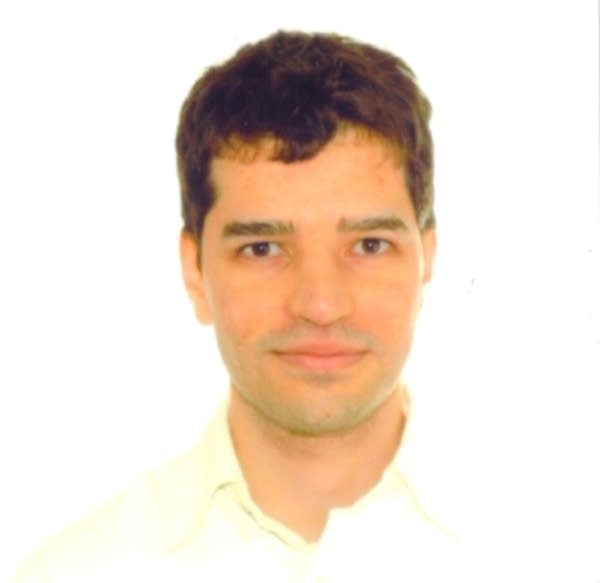 Hani Hamdan, a Lakeville dentist, points out the risks that energy drinks pose for dental health.
"The newest major culprits behind cavities in the patients I see in my dental practice are sports drinks and the so-called 'energy drinks,' which are designed to provide an optimized concoction of stimulants not strong enough to be called cocaine, and loads of cavity-causing sugar.
"Naturally, the sugar part gives my hygienist and me the perfect opportunity to give you a lecture in the dental chair (we lecture nicely). But I also take issue with the idea that the solution to our fatigue and sleepiness at work is a liquid zap to our nervous systems. As study after study shows, what Americans need is more sleep and better sleep. High-efficiency stimulants seem to do the opposite of helping in that arena."
In response:
"Thank you ... I've discussed it with my teenaged son, who would like to drink those energy drinks, but I won't let them in the house. He now agrees that I was right to ban them!" -- Jamila Hakam, Minneapolis
WEDNESDAY
Awkward hugs can't save northern Minnesota
Aaron J. Brown, a teacher and blogger from the Iron Range, reacts to a PR campaign that encourages us to "hug a Ranger." He'd just as soon we didn't.
"I've got two problems. One, I hate hugging. Especially stranger hugging. Pretty girl hugging is nice, but still awkward for me. And I'm married, so really I could divest myself of the whole enterprise. I don't think this is much different for most Iron Rangers, particularly those in the trades.
"That brings me to my second problem. If you were to drive to St. Louis County and hug someone at random, there is only a tiny chance that person would work in the mines or in a supporting industry. In Duluth, you might only have a chance at Gander Mountain or maybe the hospitals. Even if you drove up to the Iron Range, you'd still have about a 1 in 25 chance of hugging a miner on the first try.
"If you hugged a random person in the heart of the Mesabi you'd probably hug A) a service worker making minimum wage or near that, or B) a retiree on a fixed income wondering why property taxes keep rising on a $38,000 house. They might be more likely to hug back than a miner, but only because those folks need hugs. ...
"I've said several times that the Range will need a marketing campaign to sell itself as a destination for families, professionals and businesses. Some reforms are needed along the way, however, among them a reform in the attitude that produces bloated, parochial, self-congratulatory marketing campaigns to mask unfettered dependence on mining."
In response:
"What interesting insight for this Twin Cities dweller who grew up fascinated by the Range. I promise not to hug you, but hope your community and its leadership pays attention to the wisdom in your words and aspirations." -- Sieglinde Gassman, St. Paul
"As a person who spent a few years on the Range, I can say this is spot on. I had to leave when my 'semi-decent' job disappeared and there was nothing but near minimum wage service jobs to replace it. A few hundred mining jobs are not going to fix the gloomy employment prospects for most Rangers." -- Noah Hanson, Litchfield
"Pretty good commentary, Aaron, for one so young." -- Gordon Prickett, Aitkin, Minn.
"Aaron is one of the few voices out there trying to get the Range to move forward instead of backward." -- E. Palcich, Chisholm, Minn.
THURSDAY
We shouldn't rely on debt to finance our investment in human capital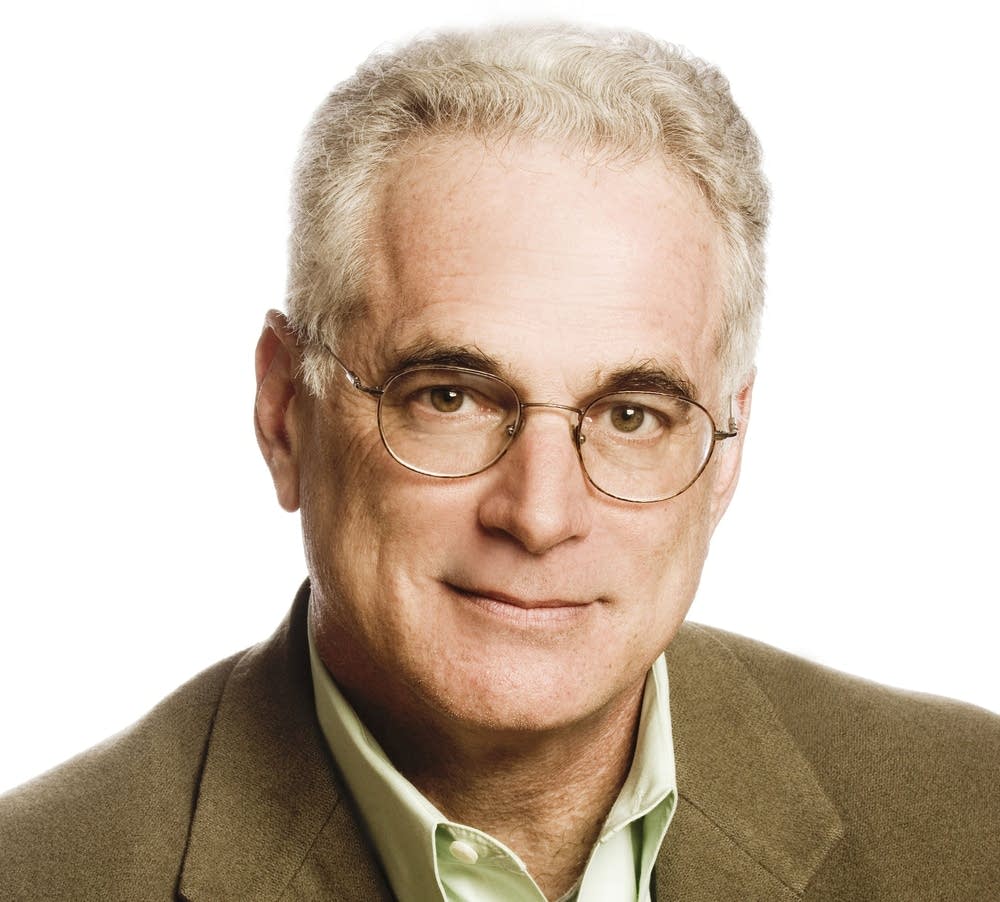 Chris Farrell, author and economics editor of Marketplace Money, suggests that there's a better way to send young people to college than to saddle them with crushing personal debt.
"Students might graduate when the economy is strong. Bravo. Then again, the business cycle could have taken a turn for the worse right around the time they get their student loan repayment book. (I'm well acquainted with bad timing, since I graduated from college during one recession and graduate school during another.)
"The riskiness in the postsecondary enterprise suggests an alternative approach: Equity-based financing instead of debt financing. It's an approach advocated in 1955 by Milton Friedman, the late Nobel laureate. ...
"Debt is too risky for start-ups. (Think venture capital.) 'The counterpart for education would be to "buy" a share in an individual's earning prospects: to advance him the funds needed to finance his training on condition that he agree to pay the lender a specified fraction of his future earnings,' wrote Friedman. 'In this way, a lender would get back more than his initial investment from relatively successful individuals, which would compensate for the failure to recoup his original investment from the unsuccessful.'"
In response:
"My 26-year-old daughter received financial aid from a small liberal arts school that included grants, work study and loans. Now she's facing $40,000 in loans and a job that provides no health insurance and she doesn't have a car." -- Mary G, Minnesota
"After graduating from a private liberal arts school in the middle of the recession, I searched for a job for over a year before applying to get my paralegal certificate. Another year of school, and three more months of job searching, and I finally have a 'good' job. But my five years of education now cost me over 40 percent of my disposable income." -- Alison Colling, Minnesota
"There is increasing evidence that the student debt burden is cutting into the housing market, since young adults can't buy the starter homes that are so cheap today: Too much debt already." -- Robert Van Siclen, New Brighton
FRIDAY
Health care law shows why we need courts to guard against government overreach
Katelynn McBride, an attorney with the libertarian Institute for Justice, looks ahead to next week's Supreme Court hearings into the federal health care law.
"Health care reform's sordid journey through Congress in early 2010 is a sobering reminder of why the Framers both limited and divided the power of government. ...
"It does not appear that the supporters of health care reform gave any serious consideration to the law's constitutionality, a question that is scheduled for three days of argument before the U.S. Supreme Court next week. The unseemly process by which the law was enacted, and the apparent failure to consider its profound constitutional concerns, are precisely why we need an engaged judiciary to review and, when necessary, check the power of the Legislature. ...
"If only we could have anticipated that our legislative system would be at its most dysfunctional precisely at our time of greatest need. If only we could have known that Congress was capable of passing such a costly, expansive and intrusive law with so little deliberation regarding its content or constitutionality. "But we did know."
In response:
"You said we need judges who will protect our right to limited government. How about judges who protect us from the unlimited power of corporations?" -- Peter Frank