Minn. to allow limited moose hunt this fall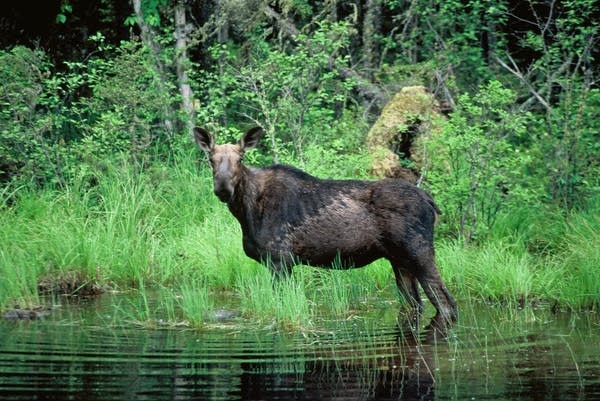 The Minnesota Department of Natural Resources says it will allow a moose hunting season this fall.
The DNR plans to issue 87 permits this year, and expects hunters to take about 50 moose during the bulls-only hunting season. Last year, the DNR issued 92 permits, and state-licensed hunters took 53 bull moose.
The state's moose population has declined in recent years. DNR officials count 4,230 moose, fewer than half the 2006 count of 8,840.
Agency studies show the population is stable enough for a bulls-only hunt, which will be carefully regulated, said Erik Thorson, acting DNR big game program leader.
"We are comfortable allowing a very limited hunt and we don't envision any adverse effects on the population," Thorson said.
The hunt will take no more than 5 percent of the estimated bull population, she said.
"We want to maintain a bull to cow ratio of higher than 67 bulls per 100 cows and so as long as we are above that ratio there is an adequate number of bulls in the population to breed the available cows."
Hunters have until May 4 to apply for a moose hunting license. The 16-day hunt will begin in late September. The DNR will close two hunting zones in northeastern Minnesota, and will allow hunting in 28 other zones, also in northeastern Minnesota.
Gallery
1 of 1
Gain a Better Understanding of Today
MPR News is not just a listener supported source of information, it's a resource where listeners are supported. We take you beyond the headlines to the world we share in Minnesota. Become a sustainer today to fuel MPR News all year long.