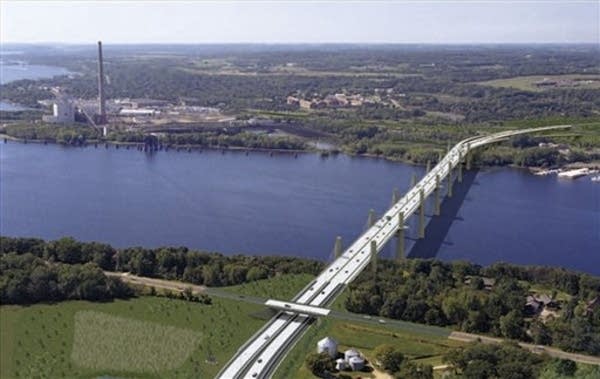 The Minnesota Department of Transportation is seeking bids to design a new bridge over the St. Croix River.
MnDOT's request for proposals is for two contracts: Final design of the new bridge; and for independent peer review of the final design.
The agency says the $676 million bridge between Oak Park Heights in Minnesota and St. Joseph in Wisconsin will be built using a design-bid-build process. That means the design will be complete before another request for proposals goes out for builders.
Bidders on this RFP have thirty days to respond. The names will be made public under state law. When construction on the new bridge is complete, the existing Stillwater Lift Bridge will be converted to a pedestrian/bike trail.
MnDOT is holding a meeting on the project for potential bidders on Tuesday, April 3, 2012 from 8:30 - 11:00 a.m. at the MnDOT Bridge Office in Oakdale.
Online: MnDOT