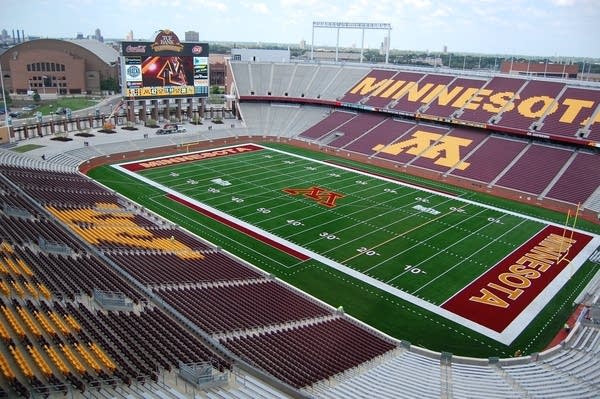 The Minnesota Senate passed a bill today that would allow the University of Minnesota to sell alcohol at college football games.
DFL Senator David Tomassoni of Chisholm called the measure a compromise between the Legislature and the university.
"Part of the problem at TCF Stadium is that maybe when it was built it wasn't set up to be serving alcohol in the way that we would be normally be used to in a football stadium," Tomassoni said. "This compromise allows them to set it up in a way that it will work there."
The university and the Legislature have been at odds over where the U of M could sell alcohol during its games ever the since the stadium was built. The university wanted to sell alcohol only in suites, but lawmakers complained that anyone over the age of 21 should be allowed to purchase alcohol.
The measure passed today would also allow alcohol to be sold at Minnesota Vikings games played at TCF stadium.
University president Eric Kaler said earlier this year that alcohol sales at the stadium would need to be addressed as an issue if the stadium hosts the Vikings while the team waits for a new stadium to be built.