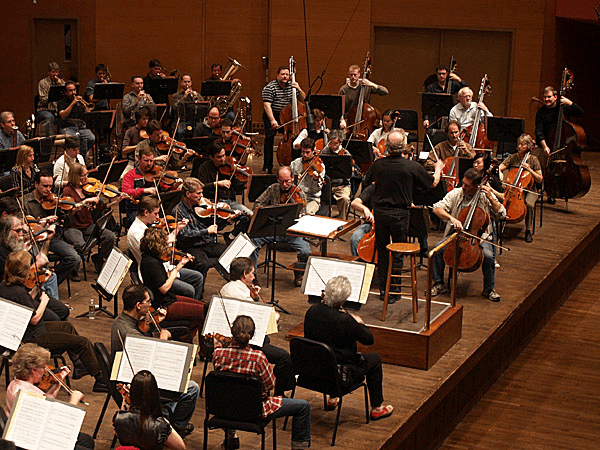 The Minnesota Orchestra Friday debuted a new symphony to celebrate the success of its first effort to fund a commission through grassroots donations.
More than 400 donors contributed in amounts ranging from a dollar to $1,500 to fund the $20,000 commission. They donated online and by throwing cash in open cello cases at concerts.
The success of the MicroCommission project has drawn attention nationwide, said orchestra spokeswoman Gwen Pappas.
"It's fairly different for the orchestra world, which has always been about cultivating donors at kind of a different level, but I think the magnetism of this project has led other orchestras to take a second look and see if it's something they want to do themselves," Pappas said.
The orchestra launched the project to fund an original score through donations in November 2010. Contributions paid for the work "Acadia" by New York composer Judd Greenstein, 32.
"The exciting thing for us was that 60 percent of those people were first-time contributors to the Minnesota Orchestra, which is just a little short of phenomenal," Pappas said.
The 30-minute symphony is based on Greenstein's experiences in Acadia National Park in Maine.