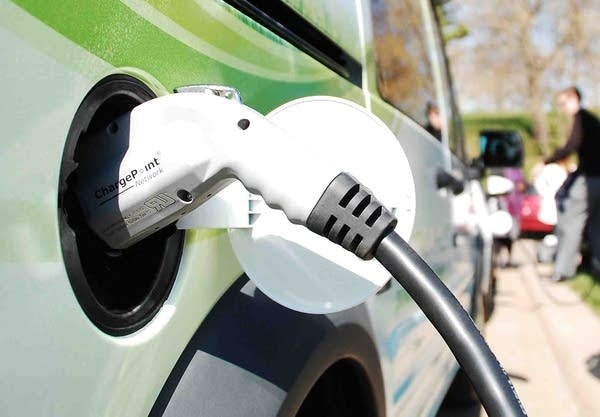 St. Paul city officials on Thursday opened two electric car charging stations, the first of their kind in the state to use solar power.
The stations, located in St. Paul's Como Park, are able to charge two cars at a time. They're open to the public and will cost $1 an hour to use. The stations will operate at night by pulling power from the electrical grid.
"If you have an electric vehicle car, and you come here and plug into a solar power charging station, you have the opportunity to emit zero emissions into the environment and we think that's critical," said St. Paul Mayor Chris Coleman.
Anne Hunt, the city's sustainability director, says with its 3 million visitors a year, Como Park is a good location for the charging stations.
"Como Park is a regional destination," Hunt said. "We want a place where people will be coming in, traveling in from Coon Rapids or some place, and then want to top their car off."
The solar charging stations cost $35,000 each and were paid for with grants from the U.S. Department of Energy and Xcel Energy.