Businesses, DFLers clamor for SW light rail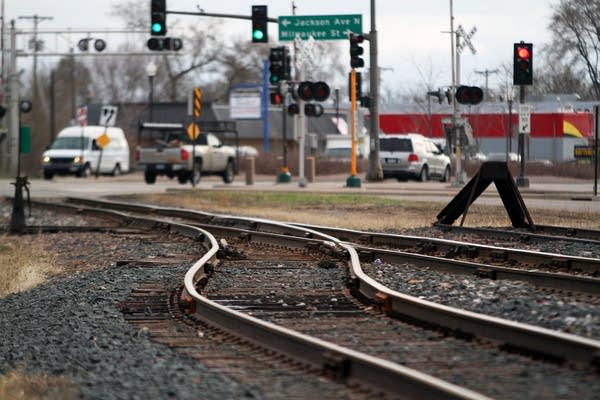 Business leaders and Democratic state and local officials on Friday urged Republican lawmakers to approve funding for light rail between Eden Prairie and downtown Minneapolis.
Gov. Mark Dayton has made the proposed Southwest light rail line a top bonding priority this session, but it wasn't included in either the House or Senate bonding bills.
At a press conference at SUPERVALU's Eden Prairie headquarters, DFL State Rep. Alice Hausman of St. Paul said light rail in the southwest metro will benefit the economy of the entire state.
"Getting products to market and people to work is an essential part of remaining a healthy state and a healthy economy and so it is not partisan," Hausman said. "I'm here to demonstrate to you that it is also not regional because this is really about building an entire system, a system that links us as a metro region and as a state."
Rep. Steve Simon, DFL-St. Louis Park, said investing in mass transit is critical as the Twin Cities metro area grows.
"We are expecting many more people in the metro area and particularly in the southwest metro over the next 10 or 20 years," Simon said. "And that means increasing transportation needs and strains and pressures and we can't just pave our way out of the problem."
Republican leaders say they need more information on the project before they'll consider funding the mass transit line.
Gallery
1 of 1