MONDAY
They say politics ain't beanbag; Marlins manager finds out why
The Rev. Gordon Stewart explores the pitfalls awaiting those who, like Marlins Manager Ozzie Guillen, speak casually about U.S. relations with Cuba. Especially in Miami.
"In an interview with Time magazine, he said something positive about the man Miami Cuban-Americans love to hate. He had outraged the very people the Miami Marlins owners are hoping will fill the seats of the new stadium:
" 'I love Fidel Castro. [Oops.] I respect Fidel Castro [Oops again], you know why? A lot of people have wanted to kill Fidel Castro for the last 60 years, but [he] is still here.'
"Guillen is Venezuelan. Maybe he doesn't remember that it was Cuban expatriates from Miami who led the way into the Bay of Pigs disaster. (They tried to kill him; instead they helped bring the world to the edge of nuclear holocaust.) You don't get to say that, Ozzie. Your fan base loves to hate Fidel. It hates Fidel more than it loves the Miami Marlins, and more than it loves the Marlins' new Spanish-speaking manager."
TUESDAY
Don't expect president's lead to be this big again
Lawrence Jacobs, a political scientist at the University of Minnesota, argues that President Obama's lead over presumptive challenger Mitt Romney may be as big as it will ever get.
"Obama is benefiting from a brutal GOP nomination battle that drove Romney's 'unfavorable' ratings to 50 percent — the highest level in decades for a candidate emerging from a competitive nomination battle. No wonder. Months of punishing slams from Newt Gingrich, Santorum, and others have taken a toll.
"Beyond the savage attacks, Romney's standing in the general election has been hurt by a three-month debate among GOP candidates that was pitched to the caucus goers and primary voters who decide the nomination — Christian evangelicals and the very conservative. Staking out positions against immigration, contraception and Planned Parenthood along with favoring sharp cuts in entitlements and domestic spending was necessary to secure the nomination, but it places Romney to the right of voters who will decide the general election — requiring (as an adviser conceded) Etch-A-Sketching. ...
"Here is the key question: Will the confluence of Obama's recent resurgence and Romney's weakness persist or recede? There are several reasons to suspect that we may look back at this moment as Obama's high water mark."
In response:
"Polling data between two presumptive presidential candidates in April means zilch. With roughly six months to go until Election Day, both sides have ample opportunity to step in it." -- John O
WEDNESDAY
Who knows what secrets lurk in storage units?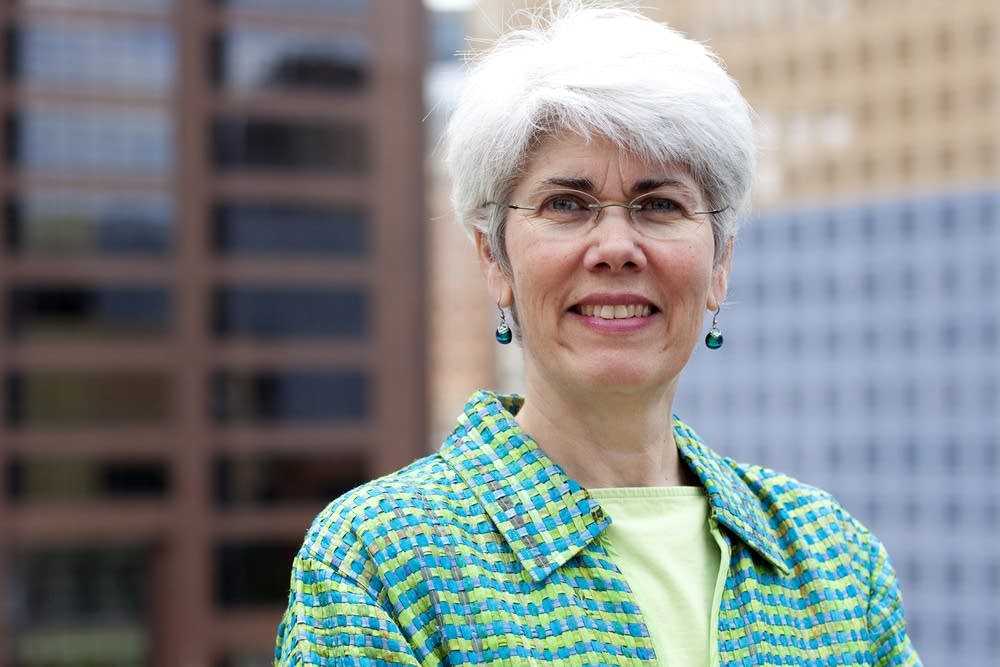 Kate Smith, an editor for Minnesota Public Radio New, recounts her recent experience with storage units. Some old questions have been answered, and new ones have been raised.
"Who rents them? What's in there? ... I'll confess I've not only been curious, I've mocked the nation's seeming craze for temporary storage units. Why do communities with only a handful of residents need a concrete pad on the edge of town with storage units behind garage doors? It seems that every small town in America has sprouted one of these things. ...
"We pulled the truck up to the main entrance to the storage facility, which is a retrofitted industrial building. My first impression was: This place is busy. Multiple vehicles were pulling into a small parking lot simultaneously. ... The storage literature offered important declarations and regulations. No tailgating was one. Another was the reminder to be out of the facility at least 15 minutes before closing. That was to ensure the automated security wouldn't lock us in overnight. ...
"As we worked, others came and went, and the flavor of storage life revealed itself."
In response:
"Kate, have you seen 'Silence of the Lambs'?" -- Sasha Aslanian, St. Paul
THURSDAY
Nuremberg's legacy lives on in a world determined to prosecute the worst of crimes
Ellen J. Kennedy, a genocide educator, uses the occasion of Holocaust Remembrance Day to spotlight an important change in world law: the establishment of the International Criminal Court.
"A permanent court was needed to prosecute genocide, war crimes and crimes against humanity on an ongoing basis.
"In 2002 that permanent court came into being, the International Criminal Court. It is at that court, headquartered in The Hague, where [Thomas] Lubanga was on trial for rape, murder and the heinous crime of using children, often as young as 7 or 8, as soldiers. ... The legacy of Nuremberg has reached across the ocean and across the decades to create a permanent court of justice. ...
"Today, April 19, we honor Holocaust Remembrance Day and think about the 6 million Jews, and millions of others, who perished under the Nazi regime. It is a good day to think, also, about Ben Ferencz and his journey -- from that heroic young man's successful prosecution of those responsible for killing more than a million Jews, to his words at the world's first permanent court to prosecute the perpetrators of humanity's worst crimes."
FRIDAY
Why people of color feel invisible at the Guthrie
Kim Hines, an actor, playwright and director, explains why the Guthrie Theater's announcement of its 2012-2013 season caused disappointment among those who care about diversity on the American stage.
"The Guthrie is America's largest regional theater company. For ages, it has been considered a leader in theater, both locally and nationally. I thought there was some hope in the '90s, when we started to see the Guthrie's artistic palette expand. I know because I was a part of it, as an actor. Not only were there more actors of color on stage, but there were more directors and playwrights of color. That these projects were not Eurocentric did not mean they had second-class status. They were slated for the main stage.
"That sort of expansion stopped and the plans to build a new Guthrie took the front burner. There were meetings with local theaters and artists. There was a lot of talk about the new space ushering in a new era. The Guthrie was going to do more to include local actors, playwrights, directors, designers. It was also going to do more collaborative projects with local theaters. It was going to be inclusive in a way that it had never been.
"I've been disappointed with the seasons at the Guthrie ever since. I was disappointed before, but that predated the big vision articulated at those meetings. ... The Guthrie is not so different from corporate America. It feels free to insult as, as it did with its productions of ' and 'Caroline, or Change,' both written by white males. But more often, the Guthrie and other theaters in town don't see us at all. We're just plain invisible, because they don't see us as audience members filling their seats."
In response:
"Thank you for your eloquent, heartfelt comments, Kim. I'd only add that I don't think most of the people I know were shocked or surprised — I think the complete ZERO of women and minority directors and playwrights this season was the straw that finally broke the camel's back." -- Michelle Hensley, Minneapolis
"I wasn't shocked, I was absolutely disgusted. Announcing the season the very day after Quiara Alegria Hudes was named the winner of the Pulitzer ... I thought there was progress happening. Then I saw The Guthrie's season and it just infuriated me." -- Kamarie Chapman, Bellingham, Wash.
"When I consider going to a play, musical, concert, or other entertainment, I don't even concern myself with the gender or race of the playwright I am not familiar with. To me, they are all artists and are all equal when their names and titles are on a list to chose from. I think the bottom line is we all want good entertainment." -- Jerome Hasbargen, Moorhead, Minn.