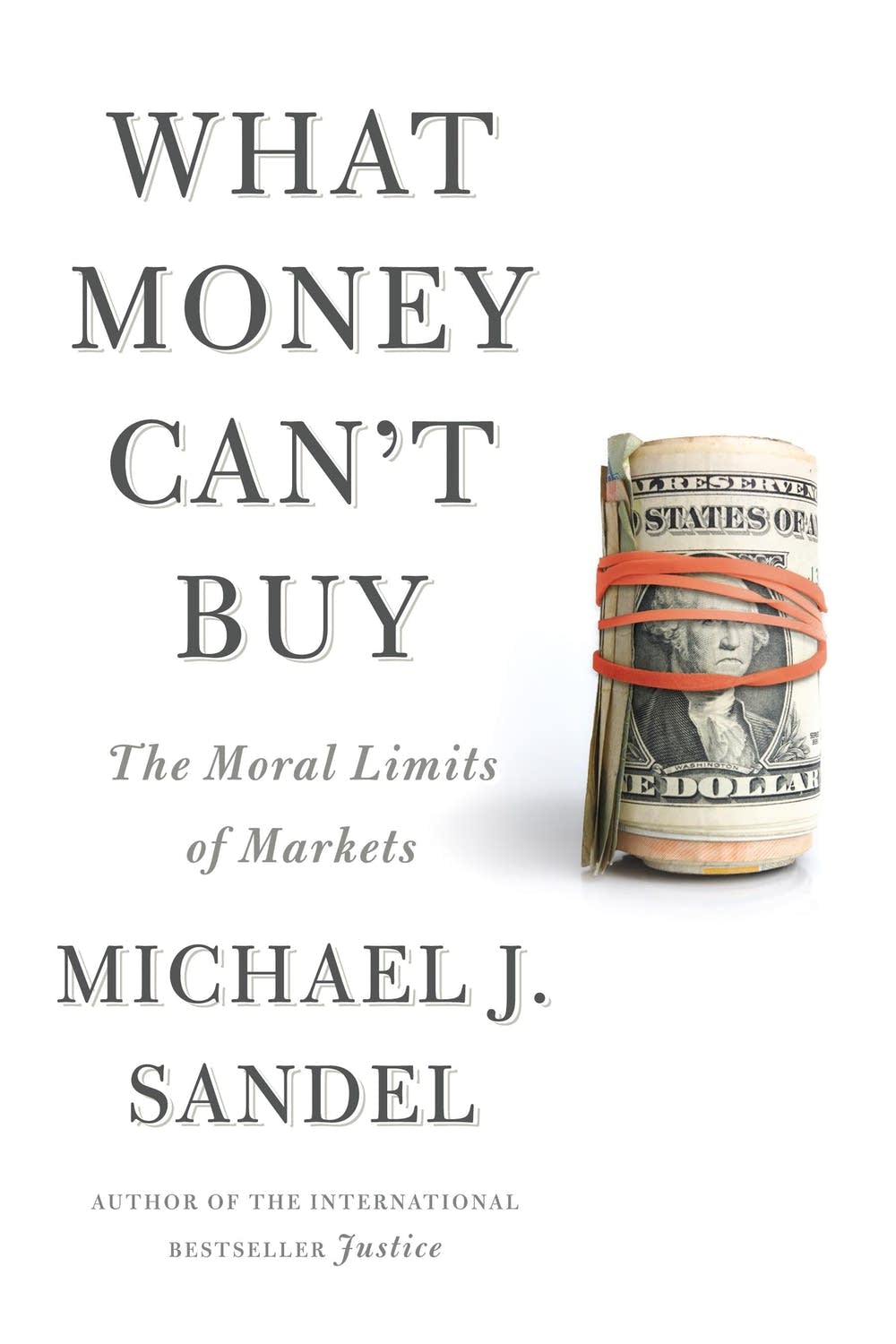 In Michael Sandel's latest book, "What Money Can't Buy: The Moral Limits of Markets," he asks: Is there something wrong with a world in which everything is for sale?
Sandel joins The Daily Circuit Thursday to talk about his book. He's also speaking later in the day at the Wayzata Community Church.
From The Wall Street Journal review:
He looks around America and observes all sorts of situations where traditional mores have shifted in recent years, always in the direction of market morality. Today you can purchase your way out of waiting in line for rides at many amusement parks. There are express lanes that allow us to buy our way out of traffic. Many schools now "incentivize" performance, paying students if they read books or do well in school; some schools now sell ads on children's report cards. Cities routinely sell advertising space on public property, ranging from parks and municipal buildings to police cars. In each of these cases, long-held ideas about inherent worth and common ownership have been displaced by the simple morality of the market.
Sandel will be at the Wayzata Community Church at 7 pm on Thursday, May 3, 2012.
VIDEO: Michael Sandel on 'What Money Can't Buy'