Security Hospital in line for fraction of funding request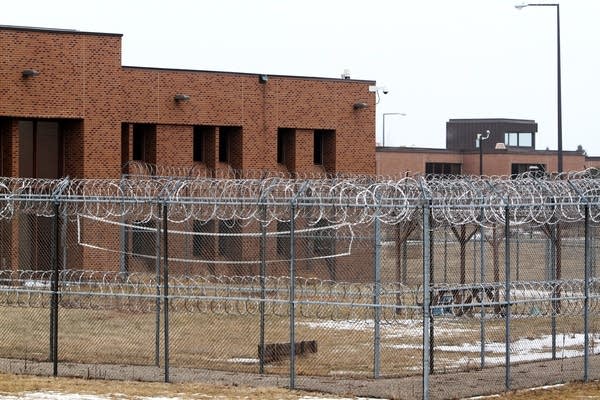 The latest draft of the public works bonding bill released Thursday includes almost $4 million for the Minnesota Security Hospital -- $36 million less than what Gov. Mark Dayton had proposed spending earlier this year.
The money would go toward a renovation project to address safety concerns at the St. Peter facility, which provides treatment for people deemed mentally ill and dangerous.
The lesser amount approved by Republican legislative leaders would be used to cover the costs of design and planning, but would not fund the actual construction.
DFL Rep. Terry Morrow of St. Peter says the funding will at least allow the facility to get started on the project.
"Well for four months I've been hearing from the House GOP that they weren't going to allocate a dollar toward this pressing need. So to know that the design elements are now taken of, I won't say I'm completely satisfied, but I appreciate that at least the project can continue to move forward."
The House is scheduled to vote on the bonding bill on Monday.
Hospital at Risk:
Danger and Dysfunction at the Minnesota Security Hospital
► State facility for the mentally ill risks losing license over turmoil
―Published: Feb. 28, 2012
► Data: Violence, restraints common at Minnesota Security Hospital
―Published: Feb. 28, 2012
► David Proffitt, head of Minnesota Security Hospital, resigns at state's request
―Published: March 27, 2012
► Former Minn. Security Hospital leader's 'extremely assertive' style rankled some
―Published: March 28, 2012
► State failed to review troubled past of ousted Minn. Security Hospital administrator
―Published: March 30, 2012
► Auditor to look at agency's hiring practices in wake of Proffitt dismissal
―Published: April 2, 2012
► Former Security Hospital head still getting paid
―Published: April 12, 2012
► After complaints, MN Security Hospital inspected
―Published: April 13, 2012
► Plan gives DHS more oversight in state mental health services
―Published: April 20, 2012
► Funding for St. Peter hospital renovations in doubt
―Published: April 27, 2012
► Security hospital worker 'emotionally abused' patient
―Published: May 1, 2012
► Security Hospital in line for fraction of funding request
―Published: May 4, 2012
► State investigating Security Hospital's handling of missing patient, stabbing
―Published: May 9, 2012
► Investigation shows complexity of caring for the state's most violent and mentally ill adults
―Published: June 8, 2012
► DHS confirms resignation of executive
―Published: Aug. 23, 2012
► More injured employees, fewer doctors at Minnesota Security Hospital
―Published: Aug. 29, 2012
► Minn. moves mentally ill patients to avoid legal action
―Published: Dec. 14, 2012

Gallery
1 of 1