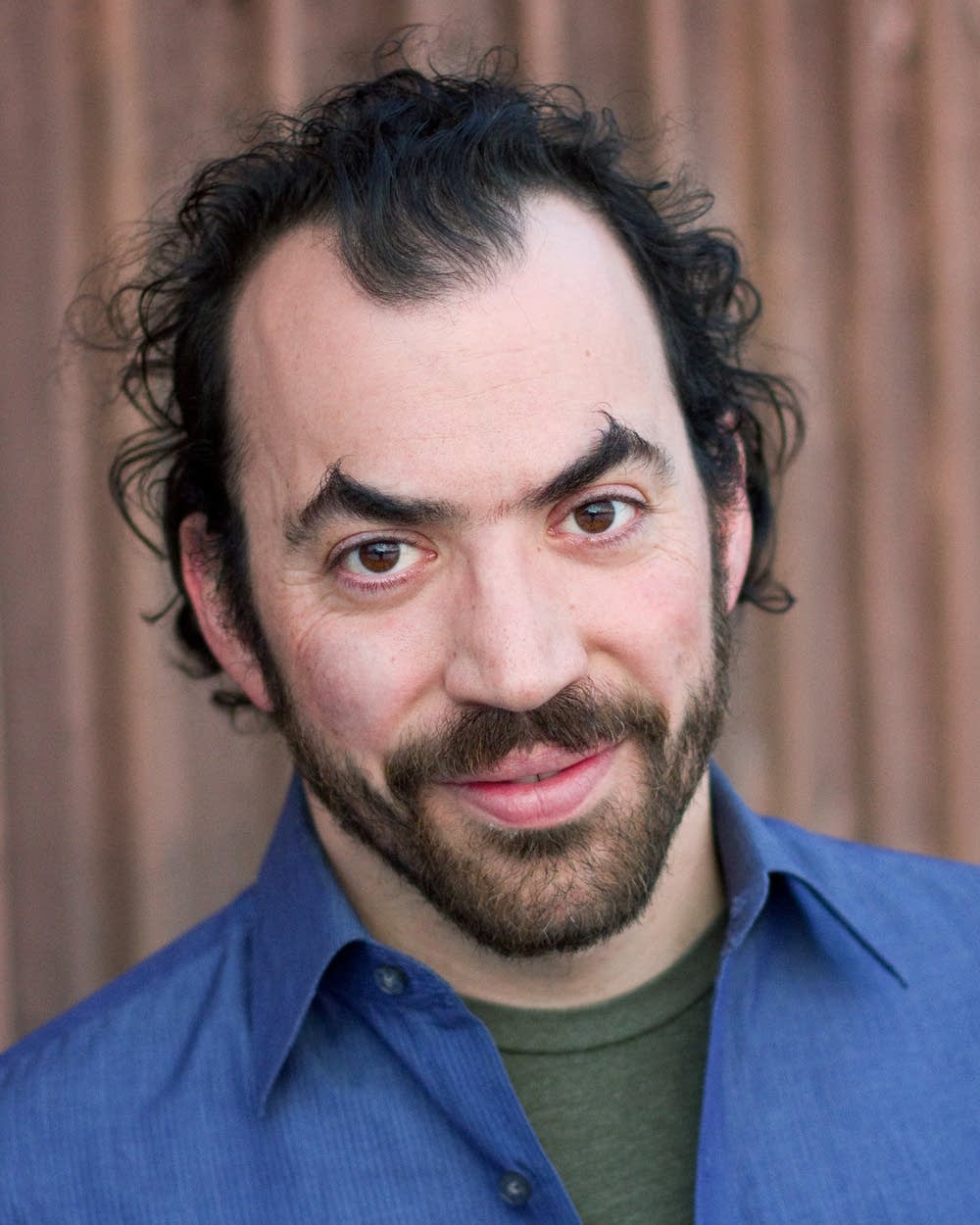 By Dylan Fresco
Dylan Fresco is a freelance actor, writer, musician and educator. He lives in Minneapolis.
My Grandma Becca loved flowers. Getting them, giving them, and messing with them. When she was 75, the family threw her a surprise birthday party. My mom had spent all this time buying flowers, and all this effort arranging them just so. The first thing my Grandma did? She went to each and every table and rearranged the flowers.
I grew up and moved away. Whenever I got back to New York, I'd visit Grandma Becca and I would always bring flowers. One time, I showed up with a bouquet from the nice shop around the corner. Grandma thanked me, and before she took the flowers to the kitchen to mercilessly snip them down to size, she went to the lower cabinet to get just the right vase.
Kreeeek, she bent down on one knee, kreeek, then one hand, then the other knee, then the other hand. "Grandma, please, please," I said, "will you please just let me get it for you?" She turned her head and snapped, "What do you think I do when you're not here?"
My mom says it was just that determination to keep moving, to keep active, that kept Grandma still here.
She was a little immigrant girl who became a lawyer and retired from New York's family court at the tender age of 89. Her law office was just a 10-minute walk from the tenement where she'd grown up. Grandma Becca stood tall and walked fast.
One of the last times I saw her, I'd gone home for Passover and as usual I brought Grandma Becca some flowers. By then, her memory wasn't what it "once was," as she used to say. Often, she wasn't sure where she was, or which part of her long life she was in. She didn't remember my name, but she knew I was family, and I knew she was happy to see me. She was happy in general.
In one of the moments when her eyes were open, I brought the flowers over to her armchair for her to see. She said, "Beautiful. They're beautiful."
"So are you, Grandma," I said.
"What?"
I leaned all the way up into her one good ear: "So are you, Grandma."
"Why, thank you."
My cousin Sally was with me, and she said with a grin that those flowers were a gift that would keep on giving; and she was right. Because the next time Grandma opened her eyes, I brought the flowers over once more and we did the whole thing again: the exclamation, the compliment, the questioning, the gratitude.
For all the things Grandma Becca had forgotten, the important things, like flowers, she remembered. At one point, she looked at us clearly and said, "I'm very happy to have the family here together."
And before we left, Sally and I sang Grandma one of her favorite songs. Now, she didn't join the refrain like she used to, but sure enough, she smiled as we sang and moved her hand with the tune, and as we got to that last line — both times we sang it — she joined us to say, "I can't give you anything but love."