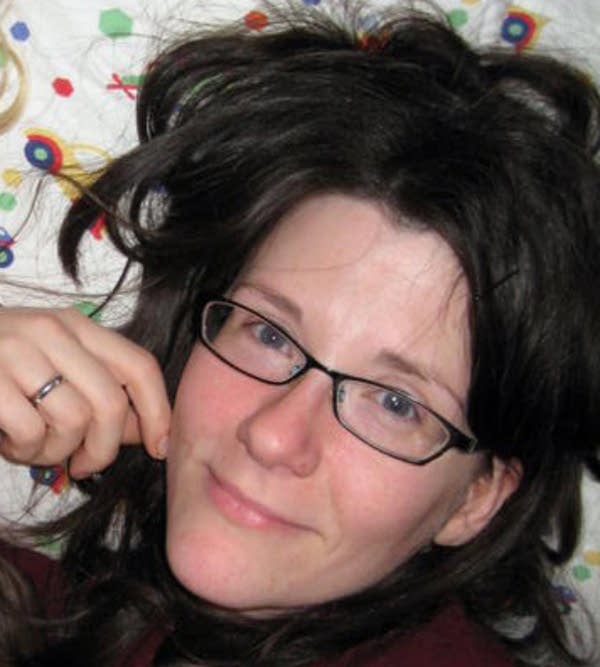 Shannon Drury, former president of Minnesota NOW, is a writer, at-home parent and community activist. She writes a regular column for the Minnesota Women's Press, blogs at www.theradicalhousewife.com and is a source in MPR's Public Insight Network.
My name is Mrs. Matthew Black. Some of you might remember me from when I used to be called Shannon Drury, but I didn't get married to have a name that was my own. I got married to fulfill my life's sole purpose — to be a proper lady.
And as a lady, I was thrilled to hear that there is a War on Women.
To my way of thinking, women started this country on the road to ruin 90 years ago, when they passed that amendment that gave every adult the right to vote. At first, it didn't seem like such a bad idea — everyone assumed that wives would vote the way their husbands told them to, which meant that every married man got two votes instead of one. That sounds like a good incentive to get more fellows to the altar, doesn't it?
Over time, though, it became clear that women were voting however the heck they wanted to, without the permission of their husbands, fathers or male guardians. It's shocking.
But not as shocking as when people came up to me last year and said, "Mrs. Black, aren't you excited that a nice lady like Michele Bachmann is running for president?" I had to tell them that Michele Bachmann was no lady. If she were, we would be calling her Mrs. Marcus Bachmann, thank you very much, and she wouldn't run for president. Why, she shouldn't even be running for the House of Representatives! Frankly, the only house Mrs. Bachmann should serve in is her own. Poor Marcus has been doing his own laundry for years.
That's why I'm so happy there is a War on Women. It tickled me to hear that a gentleman like Rick Santorum had been out there talking about how contraception is "harmful to women" (of course, he meant that it's harmful to ladies, not women, but even Mr. Santorum can make mistakes. I hear his wife once attended law school, but I assume that by now he has forgiven her). It takes a man to tell the truth about ladies' sex lives.
And the truth is, no lady should use contraception. Ever. If she did, it would suggest that she were having sexual intercourse because she wants to. No lady wants to have sexual intercourse. Ladies submit to their husbands' advances because it is their duty to breed the next generation of male leaders and the women who are told to vote for them.
I'm glad that Scott Walker repealed a pay equity law in Wisconsin, and that one of his gentlemen friends, state Sen. Glenn Grothman, came right out and said "money is more important for men." Of course it is. That's why housewives like me aren't allowed to open lines of credit on their own. We have to drag our husbands along to open the account for us and to ask that the girls behind the counter kindly not roll their eyes when we ask for our card to read "Mrs. Matthew Black."
I'm glad Sen. Grothman recognizes that money is strictly the purview of menfolk. My only quibble is that he told the press that he learned this bit of information from reading a book by that awful woman, Miss Ann Coulter. While she and I agree that the 19th Amendment ought to be repealed, I just can't trust a woman of her age who has never been married. Even a vulgar trollop like Miss Madonna Ciccone has been married twice. Miss Coulter, if you're reading, please unplug your computer, put on a decent outfit, and get to the singles' mixer at your nearest VFW. You're sure to meet a lovely widower whose socks need darning. Leave the writing to the gentlemen, please!
Oh dear, I see I've broken my own rule and spoken about my beliefs in public. That ought to tell you how important this War on Women is to me. I hope you agree, and that you'll join me in not going to the polls this Nov. 6. Thank you.