Mpls. City Council committee votes to demolish Peavey Plaza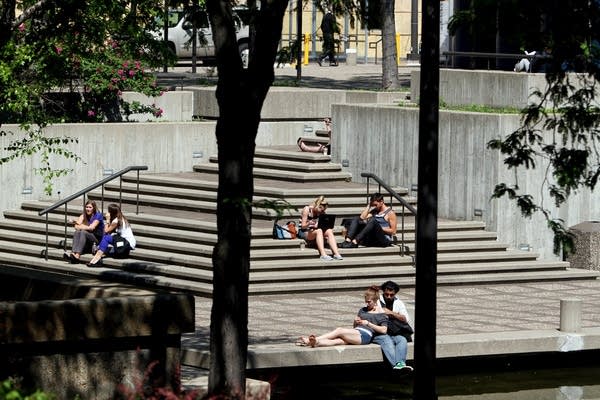 The Zoning & Planning Committee of the Minneapolis City Council voted 5 to 1 Thursday to to grant a demolition permit for Peavey Plaza.
Historic preservationists have been fighting a plan to redesign the 37-year-old downtown park in front of Orchestra Hall. They argue Peavey Plaza is an important example of modernist architecture that should be restored, not removed.
"There's intrinsic value in the way the site was designed to move people through it, enjoy it," said landscape architect Gina Bonsignore.
But City Council member Lisa Goodman wasn't persuaded.
"Especially when you're dealing with landscape design — trees, flowers, the life cycle growth — the only thing that's consistent in landscape design is change," Goodman said. "We need to embrace that change. That's what the public is demanding."
Goodman argues the new design will make Peavey Plaza safer and accessible to people with disabilities.
The committee's vote means it's likely that next week the full City Council will overturn a previous ruling by the city's Heritage Preservation Commission.
Private donations will pay most of the $8 million to $10 million budget. But the city does not have the funding in hand yet.
Gallery
1 of 1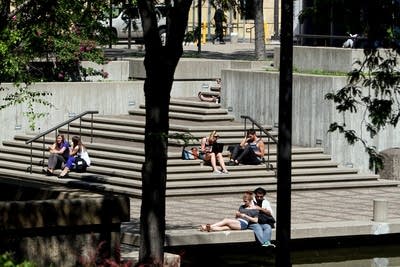 MPR News is Reader Funded
Before you keep reading, take a moment to donate to MPR News. Your financial support ensures that factual and trusted news and context remain accessible to all.