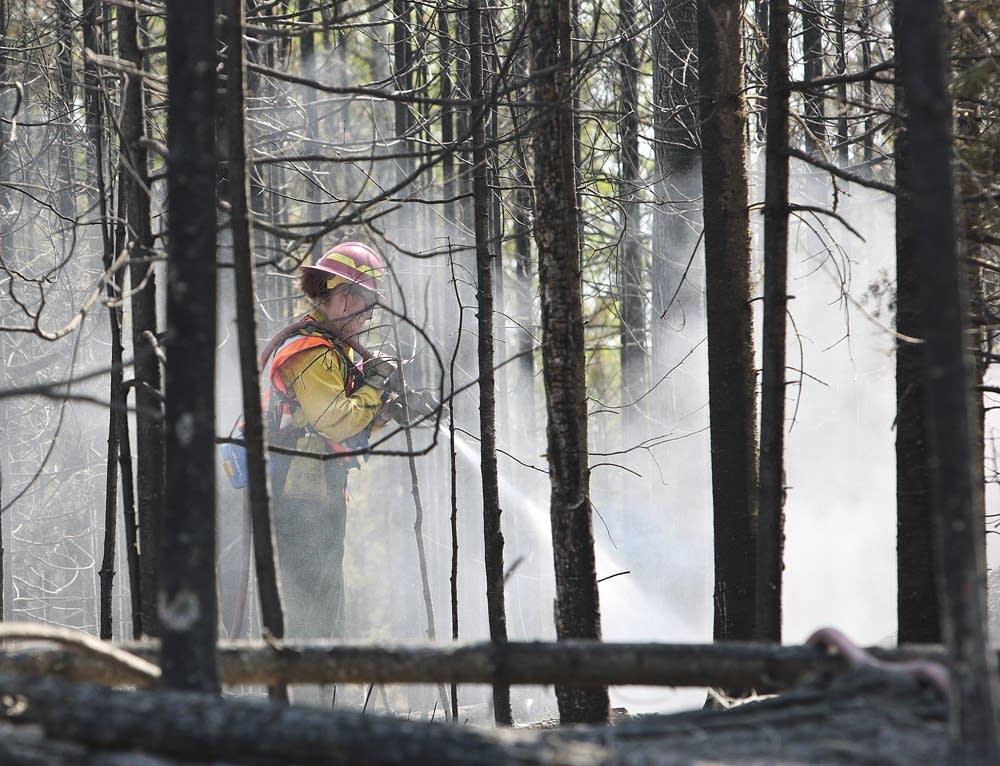 Ely's Highway 1 fire is now 60 percent contained.
The blaze started Thursday afternoon when a power line snapped and fell on dry grass and trees. It now encompasses about 200 acres.
Jean Bergerson of the Minnesota Interagency Fire Center says winds of 25 mph, warm temperatures, and possible lightning late in the day may hinder firefighting efforts Saturday.
Bergerson said fire crews will shift emphasis away from building control lines.
"Which means we're going to try to extinguish all the fire from the outside perimeter in a hundred feet from the edge," Bergerson said. "And what that does is it prevents fire that might be burning in unburned islands of fuel within the fire perimeter from escaping that perimeter. So it's one of the ways we secure our line."
Crews have removed several trees along Highway 1, which was necessary before reopening the road. Bergerson said. She said fire activity along the highway must die down before the road reopens.
Officials on Saturday will reassess whether evacuated residents near Highway 1 can return to their homes.
Bergerson said crews are also moving out heavier equipment and bringing in lighter vehicles with more maneuverability.