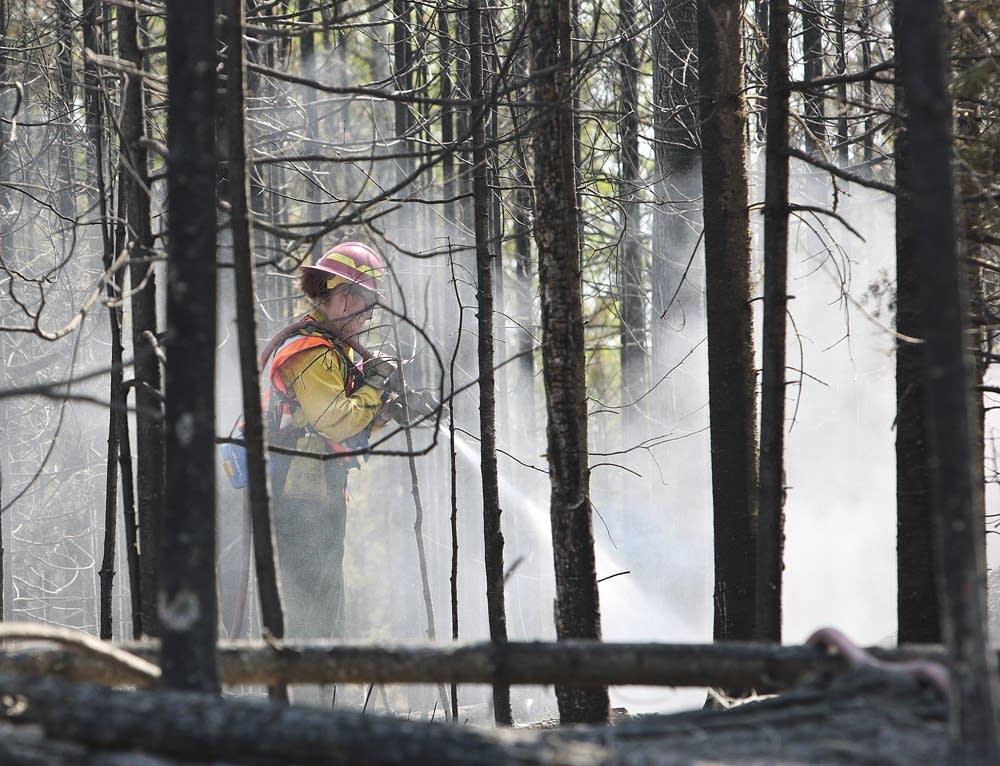 With a wildfire mostly contained, Highway 1 near Ely has reopened and residents have returned to the area, an official said.
Fire information officer Jean Bergerson said crews took residents back to their homes on Saturday.
"They were all escorted in," Bergerson said, adding that there was "still some work being done ... But they were all happy to be back in their homes. Very little damage, and I think a lot of folks were surprised at how close the fire actually came to their residences without having damage."
The residents had been evacuated after a power line snapped and fell on dry grass and trees Thursday, sparking a wildfire.
Bergerson said overnight rains helped bring fire containment to 90 percent.
But she said there is still an elevated risk for fire.
"Folks need to be aware even though we got significant rain last night and things are green," Bergerson said, "we are in a deficit drought situation that started last fall. So we need continued rain throughout the summer in order to truly make up for the dry situation we have out there."
She added that once the rainy weather clears, officials plan an infrared test from a helicopter to detect heat from any remaining fires. For now, she says crews are demobilizing and shifting from fire suppression work to rehabilitation of the area.
Bergerson said crews will restore the landscape, including reseeding areas and repairing roads damaged by heavy equipment. That work will take as long as five days.
On Saturday, officials lowered their estimate of the number of acres blackened to 175. Earlier estimates had put it at more than 200 acres.