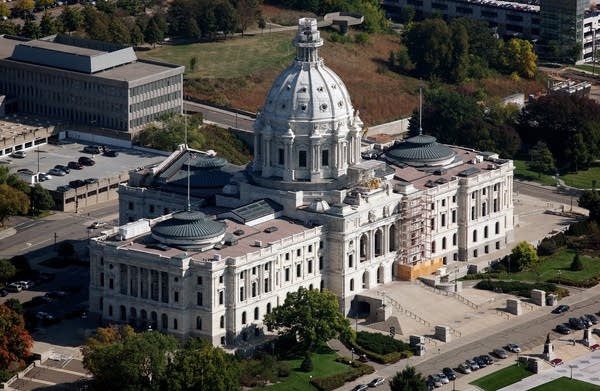 State officials might have to restart their search for a company to manage the renovation of the Minnesota Capitol building.
Only two prospective construction managers met the recent deadline set by the Department of Administration to submit qualifications. State law requires a minimum of three.
The department is now reviewing its options and talking to some of the companies that did not respond.
Gov. Mark Dayton told reporters that he did not know what the complications might be.
"I hope that the amount of the bonding that was put in this last bill was enough to make it clear to people that we're serious about this," Dayton said, "that we're going to see this through to its conclusion. I certainly have that intention."
Dayton signed a $496 million bonding bill earlier this month that included $44 million to begin the Capitol renovation. The full cost of the project is estimated at $241 million.