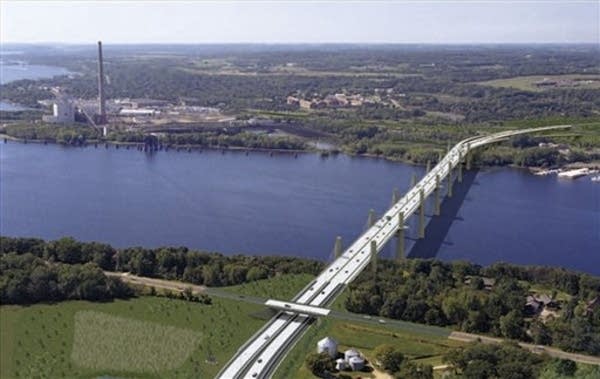 Prep work on the new St. Croix River crossing between the city of Oak Park Heights in Minnesota and St. Joseph in Wisconsin is set to begin in the next few weeks.
Starting in June, crews will begin load testing at the site of the new $676 million span. They'll drill shafts under the river and fill them with rebar and concrete. Then, they'll conduct tests to see how much pressure those shafts can withstand. The data they collect will help planners design the new bridge and its piers and foundation. The tests are expected to take several months.
Also next month, MnDOT is expected to announce the name of the bridge's design firm. And they'll name the firm that will conduct a peer review of the design.
Construction on the new bridge is expected to begin sometime next year and take around three years to complete.