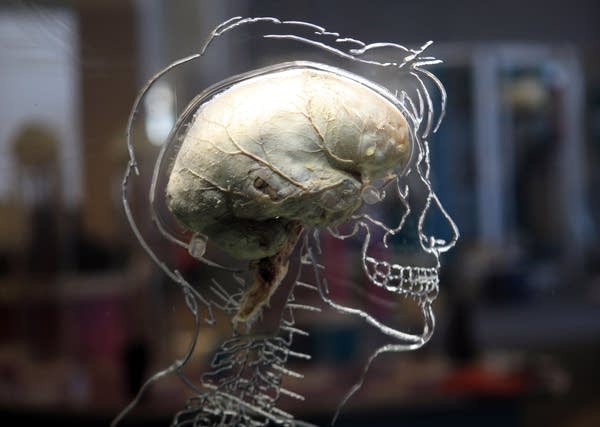 When former Chicago Bears safety Dave Duerson killed himself last year, he had shot himself in the chest so his brain could be studied. He was convinced he had CTE, a degenerative brain disease that has been getting a lot of attention among former football players in recent years.
A new study out of Boston University shows that same brain degeneration is found similarly in war veterans who have survived roadside bombings and other traumatic injuries in war.
"Not long ago, people said N.F.L. players with behavior problems were just having problems adjusting to retirement," said study author Lee Goldstein in The New York Times. "Now it's more or less settled that there is a disease associated with their problems. But we do not have that consensus in the military world yet."
Apostolos Georgopoulos, director of the Brain Science Center at the University of Minnesota, will join The Daily Circuit Thursday to discuss the study. Elaine Peskind, co-director of the VA Northwest Network Mental Illness Research, Education, and Clinical Center, will also join the discussion.