Congress reaches deal on student loan legislation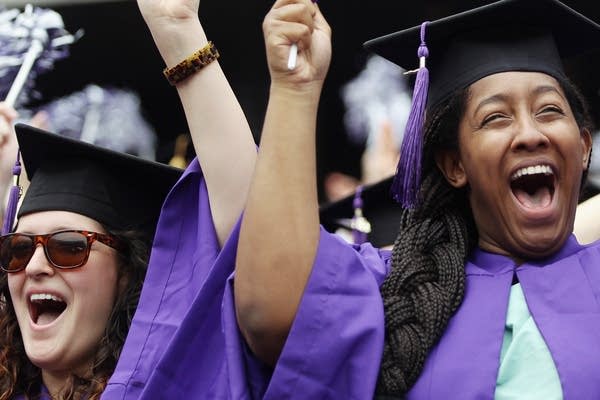 Congress reached a deal this week that will prevent student loan interest rates from doubling from 3.4 percent to 6.8 percent for the next year. With another temporary fix from Congress, what happens in a year from now?
Matthew Chingos, Brookings Institution's Brown Center on Education Policy fellow, will join The Daily Circuit Thursday to talk about the deal.
"I think loans should be guaranteed by the federal government, but that interest rates should be market rates," Chingos said in a Brookings web chat. "The federal government should continue to subsidize low-income college students through programs like Pell (which provide grants to directly reduce the cost of college). The federal government also should require colleges to provide better information to potential students about things like graduation rates and the labor-market outcomes of their graduates."
Gallery
1 of 1
MPR News is Reader Funded
Before you keep reading, take a moment to donate to MPR News. Your financial support ensures that factual and trusted news and context remain accessible to all.