Twin Cities Jazz Festival balances edginess, mainstream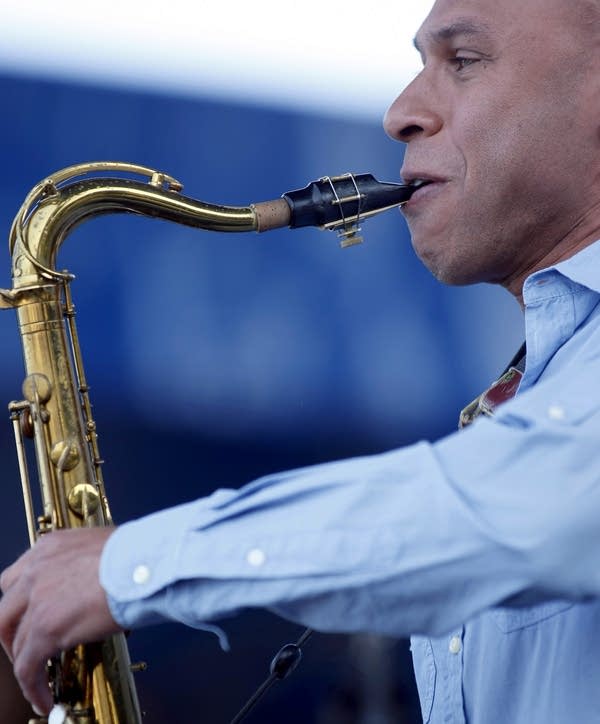 When the Twin Cities Jazz Festival gets into full swing on Thursday, jazz enthusiasts and occasional fans will have the chance to see an array of great artists and styles, from swinging standards to free improvisation.
Among the bands on national tours will be The Bad Plus performing with saxophonist Joshua Redman and drummer Francisco Mela's Cuban Safari.
But the strength of the festival could well be its presentation of a wide variety of Twin Cities bands that reflect the vitality of the local jazz scene. From traditional singer Debbie Duncan to modern jazz groups like the Atlantis Quartet, local artists keep jazz alive year round.
That's the kind of strong program unavailable to jazz fans in many markets around the country, where the number of festivals and clubs that truly focus on jazz is shrinking. Indeed, in too many places, the music emerging from the stage is increasingly removed from jazz as festival promoters rely heavily on r&b or pop groups to attract an audience.
Grow the Future of Public Media
MPR News is supported by Members. Gifts from individuals power everything you find here. Make a gift of any amount today to become a Member!
At best, such festivals have a tenuous connection to jazz. That's something Steve Heckler, executive director of the Twin Cities Jazz Festival, has worked to avoid by seeking grants, sponsors and donor support.
"We're a civic jazz festival, a lot more in line with Chicago, Atlanta and Detroit, the free type of jazz festivals out there," he said. "A lot of the gated events that charge money to get in need revenue and are starting to cross into often times not jazz."
Now in its 14th year, the Twin Cities Jazz festival has earned a national profile, becoming a key stop in the summer jazz festival rotation and building its fan base.
Since its beginning as a one-day event at Peavey Plaza in Minneapolis, when about 3,000 people attended, the festival -- which began June 13 with four shows at St. Paul libraries -- now takes place at a variety of stages around Mears Park. Festival-goers will see and hear a lot of groups that fall outside of a purist's definition of jazz. Besides big band music and bebop, the festival will offer Latin jazz, modern jazz that some would describe as fusion and groups that blend jazz improvisation with electronic music and hip-hop.
"It's encouraging to see creative music-jazz represented in many different shades," said guitarist Todd Clouser, who performs Friday at Studio Z. "I want to celebrate."
Some may take issue with the festival's varied approach, particularly its inclusion of groups that draw heavily on rock. Heckler concedes that organizers do take some liberties when selecting shows.
"I want to be clear," he said. "Jazz is a big name. It can be everything from Dixieland to bebop to swing, funk. It's hard to pin it down sometimes. But you know if you book the Beach Boys it's not jazz."
The festival's selections represent a strong jazz tradition of artistic expansion - the kind of exploration that sparks heated discussion - just as it did in the late 1960s, when trumpeter Miles Davis began experimenting with electronic sounds.
"I get into arguments. They call me constantly to say, 'this is jazz' and 'this is not jazz,' " said Heckler, who considers the music a fluid art form. "And that's good. We do not define jazz in any way."
Neither would jazz musicians in the Twin Cities, who have a fair number of places to play, but look forward to the summer stage. They'll invite new crowds of listeners to expand their horizons.
"My recommendation would be to go and listen with an open mind and ears, and make sure and attend something that you wouldn't normally see or haven't seen before," drummer JT Bates said. "Give everyone an equal listen, and please continue to support these people after the festival by buying recordings, and attending shows."
To view the Twin Cities Jazz Festival schedule, click here.
Gallery
1 of 1