MONDAY
When the heart is awash in memory, it's easy to get lost
The Rev. Gordon Stewart, a Presbyterian pastor, tells the story of his return to a place he knew as a child.
"Although my memories of the Andrews property and the cemetery were vivid, when the day came to find them, I was lost. ...
"I was a child again visiting my Great-grandfather Andrews and Angie, his housekeeper, whose biscuits no one in the family could replicate. Grandpa Andrews was a big man with a big white mustache. He had suffered a stroke, but his laugh and his eyes were big whenever my mother and I would visit him. I was three or four years old, his pride and joy, the son of his favorite granddaughter, Muriel. ...
"I stood on the property by the old mill and the trout stream. All my thoughts were lost in time."
In response:
"Every generation bids its farewell to the past, but as Gordon recognizes, communion with memories, more than ever, estranges us from the present, which has already become a video clip, an 'actuality.' The succession from Gordon's generation, and mine, to the next epoch, will bring more than mere human history, we feel. The seas rise; the ground trembles beneath our feet; freak deluges flush the soil from the grip of drought-scorched forests ... and yet, they're just artifacts of our progress. Disorientation seems the right response while standing by the old mill stream." -- Chris Nolan, Minneapolis
TUESDAY
Those who've endured torture deserve our respect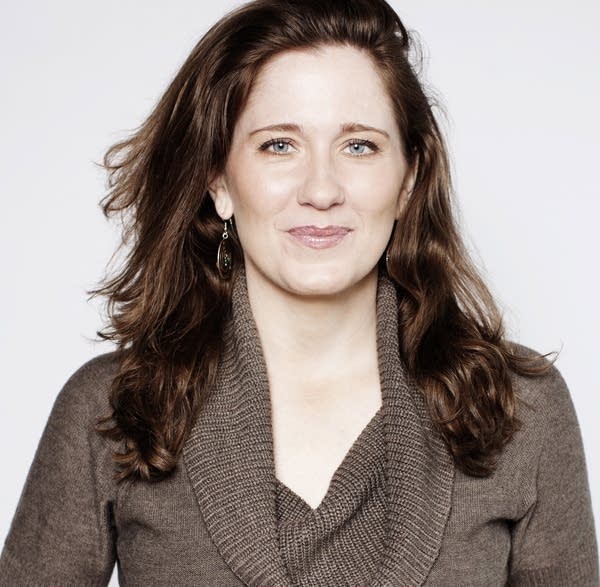 Kristi Rendahl, a staff member at The Center for Victims of Torture, explains that torture is a familiar subject to many in Minnesota.
"A couple of months ago, a taxi driver in St. Paul told me he was Oromo. He asked, 'Do you know what Oromo is?'
" 'Yes,' I said. 'I work at the Center for Victims of Torture.'
" 'Oh,' he said. 'Then you know something about the Oromo.'
"A few weeks later I met an Ethiopian man on a flight out of Minneapolis-St. Paul. When he heard where I worked, he nodded solemnly with a pained expression in his eyes. Quietly, he shared some stories of the horrors he'd seen. I wondered how he got those scars on his face.
"In many countries — in many of the very places we work — torture is not a criminal act. Those who commit the most vile acts against a human being cannot be held responsible, even if there is the political will to pursue justice. The perpetrators often continue to live down the street from their victims."
In response:
"I have passed through serious torture just for being ethnically Oromo. It's a pain that I will never forget. As an Oromo, Ethiopia means to me a place of no rule of law with no humanity." -- Hassan Abdulkarim
"Thank you for the work that your organization does on behalf of victims of torture. For those of us who have not experienced torture first hand, we will never understand its full impact and how traumatizing it is to those who survive. Thank you for reminding Minnesotans (and Americans in general) that there are survivors among us." -- Mary Christensen, Pipestone, Minn.
WEDNESDAY
Court reaffirms there's good reason immigration is a federal responsibility
Michele Garnett McKenzie, director of advocacy for The Advocates for Human Rights, welcomes the Supreme Court's ruling in the Arizona immigration case.
"The decision could stem the flood of state immigration-enforcement laws threatening to drown America's immigrant communities. The court made clear that the federal government has 'broad, undoubted power over the subject of immigration and the status of aliens,' upholding longstanding precedent that federal law preempts state efforts to regulate immigration. ...
"The Supreme Court's ruling is an important reminder that immigration is, for good reason, a matter of federal law. The court's ruling should give pause to those bent on ridding our country of immigrants by creating communities so hostile to undocumented people that they simply leave. ... "The court acknowledged what those of us working with immigrants and refugees understand: Every case is different and no case is simple."
In response:
"Why are people who sneak into the country illegally, in violation of our laws, 'immigrants'? They are criminals. Why should we be welcoming to criminals?" -- Bruce D'Ambrosio, Seattle
"Thank you for a clear and insightful analysis of a complicated issue. I agree completely!" -- Jennifer Prestholdt, Minneapolis
THURSDAY
Don't expect immigration reform under this president
Paul Mirengoff, a blogger and retired attorney, considers the implications of the Supreme Court's decision in the Arizona immigration case.
"The White House promptly reacted to the decision, which also struck down three important provisions through which Arizona attempted to counteract the federal government's unwillingness to do anything much about the flood of illegal aliens into the State. First, and predictably, Obama renewed his call for comprehensive immigration reform. Sen. Harry Reid quickly echoed the White House, tweeting that '[Republicans] must join [Democrats] to forge fair, tough, practical solutions.'
"Next, the administration announced measures designed to undermine the portion of the Arizona law that was upheld, unanimously, by the Supreme Court. The Department of Homeland Security said it would exclude Arizona from a program known as 287(g), which allows the feds to deputize local officials to make immigration-based arrests. ...
"As Obama showed with his unilateral mini-DREAM act, this administration is no longer interested in enforcing the immigration laws except perhaps against illegal aliens who are shown to have engaged in felonious conduct.
"In addition, the Justice Department set up a hotline through which people can complain about having their immigration status checked by Arizona law enforcement officials. Obama thus hopes to drum up complaints against Arizona law enforcement agents. He wants to make the federal government a party to the harassment of those trying to do what Obama won't — enforce the law."
FRIDAY
Individual responsibility is more important than any mandate
Now that the Supreme Court has upheld the Affordable Care Act, Dr. Will Nicholson argues that the focus on individual mandates should shift to a more important question: individual responsibility.
"If we want to stop paying nearly twice what other nations pay for health care, we are going to have to decide that individual responsibility means more than sending a check to the insurance company once a month. Everyone who benefits from America's health care system needs to help account for its costs.
"I'm not just talking about the individual responsibility of patients. It's true that the focus of today's headlines is the mandate that Americans buy health insurance. And it's true that physicians like me urge our patients to be personally responsible for their own health. As a family doctor, I think we need to raise our expectations on everyone in the health care equation — not just patients. Pinning all the responsibility for health care's woes on patients is a dead end, no matter how many of them are mandated to buy health insurance. Most of my patients are doing the best they can, and many are just barely getting by. The individual mandate is an opportunity to challenge everyone else in the health care equation to be more accountable for health care costs. ...
"If those of us in health care held ourselves more accountable for keeping down costs, those mandated health care dollars would go a lot further to help the people who spent them."