For women, Title IX made the difference between watching sports and playing them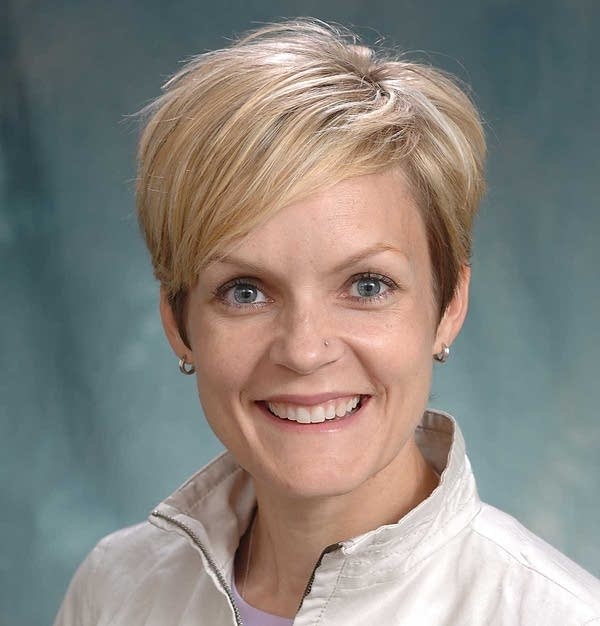 Jennifer Imsande, a former professor at the University of Minnesota Duluth, is pursuing a degree in creative writing from Pacific Lutheran University. She lives in Pequot Lakes and is a source in MPR News' Public Insight Network.
Recently a friend called. She'd been asked on a date by someone she really likes. To play baseball. "I throw like a pre-Title IX girl," she moaned.
We laughed, but uncomfortably, because she is a pre-Title IX girl. This month marks the 40th anniversary of that legislation. Designed to promote civil rights in education, it had its greatest impact on sports. And it did create a divide in women's experiences. I know. I am a post-Title IX star athlete who was raised by a woman who should have been a star athlete.
Title IX made it possible for school-aged females who find joy and freedom in physical expression to find it in sport. I put academics first because I wanted to go to college. But sport is where I learned (and still learn) about transcending limitations, entering deep focus, developing commitments, and practicing leadership. In short, it is where I learned how to become who I am.
I captained two of my three sports in high school, competed in track and field for the University of Minnesota, and was later inducted into my high school's sports hall of fame. I've only ever experienced sport as both possible and accessible. My high school canceled classes when my basketball team went to the state tournament. In college I received expert coaching and flew on airplanes to get to meets — where, if my Achilles tendon started acting up, I could use the team massage therapist or trainer.
Yes, there were irritations and oddities. I tired of hearing men say that women's sports weren't self-sustaining and should be cut. Most male athletics programs aren't profit-generating, either.
MPR News is Reader Funded
Before you keep reading, take a moment to donate to MPR News. Your financial support ensures that factual and trusted news and context remain accessible to all.
In addition to economic pressure, women's sports were subjected to enhanced social pressures. In 1994, not 1954, I took a mandatory etiquette class with all the other collegiate female athletes at the University of Minnesota. I can still tell you where to put your napkin when you need to use the restroom so the waiter doesn't remove your plate. Male athletes took no such course.
I grew up relating to sport as a participant. My mother grew up relating to sport as a spectator.
In a pre-Title IX, rural world, her options were limited to cheerleading — to cheering for others to find transcendence in sport. Even though it's clear she is an athlete and competitor. Better than me, perhaps. At hockey and basketball games she would clap and stomp so hard I worried she would give herself a hematoma or drive shards of bone up into her kneecaps. Only recently she told me that she didn't sleep for days after I quit my volleyball team because she was so sad. It had been her favorite sport.
I still put sport and fitness at the center of my life. They have sustained me in difficult and uncertain times by allowing me to set goals and experience progress and achievement. They have helped me make new friends when moving to new areas for jobs. My children's sports activities do not take precedence over mine. Their athletic careers will take care of themselves just fine. Mine still needs attending to.
My mother, in retirement, is starting to put sport and fitness into her life. She started with golf. And she's doing it without the benefit of what I have had: a lifetime of institutional support for her dreams. That, to me, makes her the star athlete.
Gallery
1 of 1