Meet three Fringe Festival first-timers
The Minnesota Fringe Festival opens this evening at 15 venues around Minneapolis and St Paul. Offering 165 individual shows, the Fringe is seen as a chance for theater professionals and amateurs alike to experiment.
We meet with three first-time Fringers who are stepping into very different roles for their shows for very different reasons.
THE ULTRA FAN
Mark Browning Milner is a hard core Fringe fan. He's known as an ultra-passer, someone who spends $225 to buy an all-access pass, and then uses it to the max.
"I'd see a show in every time slot," he said.
But not this year. This year he's going to be occupying one of those time slots.
MPR News is Reader Funded
Before you keep reading, take a moment to donate to MPR News. Your financial support ensures that factual and trusted news and context remain accessible to all.
Along with a friend, Nelson Kole, Milner wrote a musical, "A Cappella Love," which he'll be staging during the Fringe.
"Our catchphrase is, 'Falling in, being in, and stumbling out of love,'" said Milner.
A cast of eight singers -- four male and four female -- take the audience on a musical journey through all sorts of love's permutations.
Milner only decided last year that the Fringe would be a good place to debut the show. But he ran into some scary Fringe reality first. That's because the Minnesota Fringe takes an egalitarian approach and awards performance spots using a lottery. And some shows don't make it into the schedule.
"We started auditioning in October because we didn't want to enter the lottery if we couldn't come up with a cast," he said.
On the evening of February 23, Milner watched months of work potentially evaporate as the drawing went on, and his show's number didn't come up. Eventually, he drew the last possible spot. Now he said he's excited to see things from the other side of the Fringe.
THE GENETICIST
In Rochester, Aimee Reiland felt under pressure, too. Not because of the Fringe, but because the moment for her idea suddenly arrived. And she's not a writer or a performer. She's a geneticist.
Reiland had been thinking about experiences she'd had at work, when patients who come in for testing for some health condition learn some unexpected news -- about their gender.
"We'll come back with their genetic analysis, and discover that, lo and behold, this person who thought he was a man all of his life has two X chromosomes," she said. "What does that mean, and can that happen to anyone, and what would that feel like? It's more common than people realize."
Reiland was mulling this over a few years ago when same-sex marriage became a hot political issue. She wondered how the fact that gender is not cut and dried might affect laws specifying that a marriage can only take place between a man and a woman.
Reiland mentioned this to her sister, who immediately responded the subject would make a good Fringe show. Reiland agreed, but didn't do anything about it.
"Then all of a sudden the Legislature voted on this amendment, and I thought, 'Oh my gosh, it's now or never,'" said Reiland.
Suddenly, geneticist Aimee Reiland became playwright and performer Aimee Reiland, in a show called Xist. She believes it will give people something to ponder before they cast their votes on the same-sex marriage amendment in November.
THE ARTS CRITIC
Jay Gabler is hoping to encourage thinking too -- but his topic is sociology. "Ivory Tower Burning" is Gabler's play about a meeting between Talcott Parsons and C. Wright Mills, two towering figures in the sociological world in the early 1960s. They were known for their spirited disputes on the nature of society during the Cold War.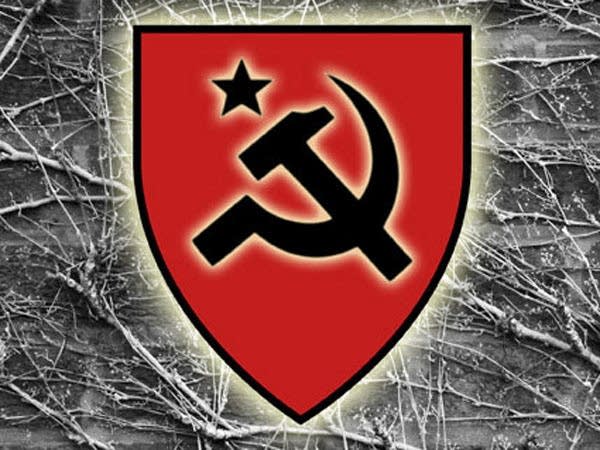 "Mills tries to convince Parsons they are on the same team, and they can work out their differences," said Gabler. "And Parsons digs in his heels and says, 'No we are really not, and here's why we are not.'"
Gabler, who also performs in the play, teaches sociology. But he is better known as arts editor and reviewer for the Twin Cities Daily Planet online newspaper. He said he's not worried he'll have a target on his back if any performers he's reviewed turn up at the show. In fact, he wants them to come.
"Because that means the shooters will line up and buy tickets," he laughed, since ultimately, it's about drawing an audience.
Actually, Gabler said he's looking for feedback. In the online journalism world, the line between critic and performer is much less defined.
He looks to his experience as a playwright and performer to add extra dimensions to his writing, and maybe lead to other shows too.
Gallery
1 of 1