Ron Paul's supporters wait to be courted by Mitt Romney
As the Republican National Convention celebrates the nomination of Mitt Romney and Paul Ryan, a solid majority of the Minnesota delegates are backing a different candidate — Texas Congressman Ron Paul.
Party leaders say they are confident that now the nomination process is finally over at the convention in Tampa, Fla., the party — even the Ron Paul wing — will unite behind Romney to defeat President Barack Obama in November.
But some of the Minnesota delegates say that's wishful thinking unless the Romney campaign starts to make serious overtures to them.
Romney has never been the favorite of many conservative Republicans. Many have problems with his record on abortion and his support for government-mandated health care as Massachusetts governor. Even though Romney is the Republican candidate for president, Rep. Paul would have had the nomination had it been up to the Minnesotans at the Republican convention.
Grow the Future of Public Media
MPR News is supported by Members. Gifts from individuals power everything you find here. Make a gift of any amount today to become a Member!
But Minnesota Republican Party Chairman Pat Shortridge said he is convinced Paul's supporters in Minnesota and elsewhere will now fall in line behind Romney.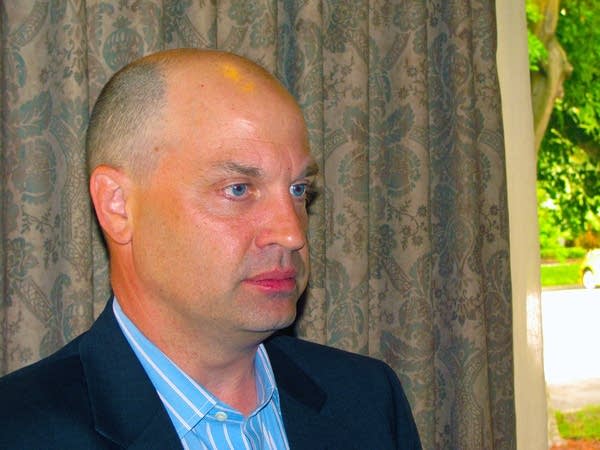 "When folks get home they need to get to work on behalf of the nominee just as they need to get to work on behalf of our United States Senate candidate, our congressional candidates, our state legislators," Shortridge said. "I mean, the time for sort of talking and talking about what might have been is over and it's time to get to work."
Marianne Stebbins, who chaired Paul's Minnesota campaign and also the state's delegation to the Republican convention, said she will vote for Romney because of the pledge she made as she sought election as a delegate.
"I pledged to... ah here's the wording, 'support, work for and/or vote for the nominee,' so I'm picking the 'or vote," Stebbins said.
Stebbins credits the Minnesota Republican Party for not slamming the door on Ron Paul supporters. But she feels altogether differently about the national Republican party and the Romney campaign, which she said should have done more to reach out to Paul supporters.
"Those margins between Obama, I mean, they're neck-and-neck and you would think strategically what they would want to do is welcome these people into the party, you know, 'come on in, we want to grow the party, we need your votes in November,'" Stebbins said. "That is the smart thing to do and that's not what they're doing here."
Stebbins said she thinks the sour relationship could cost Romney the election.
"The liberty people are watching this, and I know they can control what goes on at the convention; they can script it up and wrap it up with a bow, but they can't control what's going on in the street and the liberty movement's watching this," Stebbins said. "And a lot of them are still undecided about who they're going to vote for in November."
The 'liberty people' are the libertarian wing of the Republican Party, the wing that Paul energized with his campaign for massive government budget cuts, elimination of foreign aid and foreign wars, and a hands-off approach to drug enforcement.
Stebbins says Paul supporters are angry that the party stripped some states of Paul delegates, and moved to restrict local control over picking future national delegates.
A few blocks away from the convention center in Tampa, several of Paul's supporters urged passersby who might be delegates to vote for Paul.
One of those waving a Ron Paul sign was Douglas Petock of Valley Forge, Pa. He said he won't support the GOP ticket and he predicted many other Paul fans won't either. And like Stebbins, Petock said it didn't have to be this way.
"This is a bad move for Romney, I mean he definitely should have at least embraced Ron Paul," Petcock said.
While many Paul supporters talk tough about what they'll do in November, a Paul delegate from Minnesota, John Trojack of Mendota Heights, said he will vote for the GOP ticket. Trojack said Romney does not need to make personal overtures to Paul and instead should focus on policy if he wants to attract Paul backers and other possible skeptics.
"Smaller government, adherence to constitutional principles, getting us out of national debt, getting us employed, I think he says those [things] he'll go a long way to grabbing not only Ron Paul people but the rest of the country," Trojack said.
Many of Paul's supporters at the convention will be waiting to see what Romney does in his campaign, not just what he says in his speech in Tampa on Thursday night.
Gallery
3 of 3
1 of 3
2 of 3