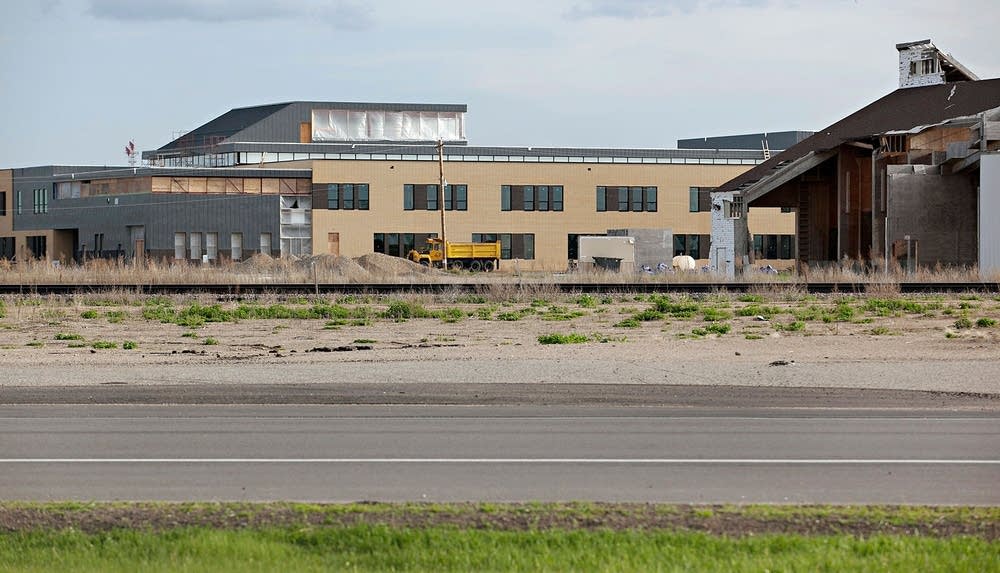 People in the northern Minnesota town of Wadena will get their first look Wednesday night at the town's new middle and high school. The Wadena-Deer Creek High School building was destroyed in the June 17, 2010 tornado outbreak in the state.
The dedication ceremony will mark an important point in the community's recovery from the EF4 tornado. There were dozens of tornadoes in an outbreak of severe storms across Minnesota and at least three deaths were blamed on the outbreak of storms two years ago.
Superintendent Virginia Dahlstrom said there were people in the building when the tornado struck and several people had returned to town for an all-school reunion.
"It's amazing because it was a strongly built, typical cement, heavy duty structure - and this tornado came through and did major damage," she said.
The building that had gone up in 1965 had to be completely leveled though Dahlstrom said some material was salvaged and reused in the construction of the new building.
In addition to the structural damage, some 7,000 books had to be thrown out after the tornado because the sprinklers were activated throughout the building, including the library.
The $38 million building is roughly the same size at 170,000 square feet and will house about 800 students in grades five through 12. Dahlstrom said it's LEED-certified and nimble enough in its physical presence to adjust easily to future technology needs.
"It's beautiful," she said. "The property is the same as the old site, but [the building has] been reconfigured. It has a beautiful, open commons area that looks out to the west, which is our athletics site."
There will be a dedication and tours of the new middle and high school Wednesday at 5:30 p.m. in Wadena. The first day of school is next Tuesday.