Lawyer: Brodkorb doesn't agree to narrow lawsuit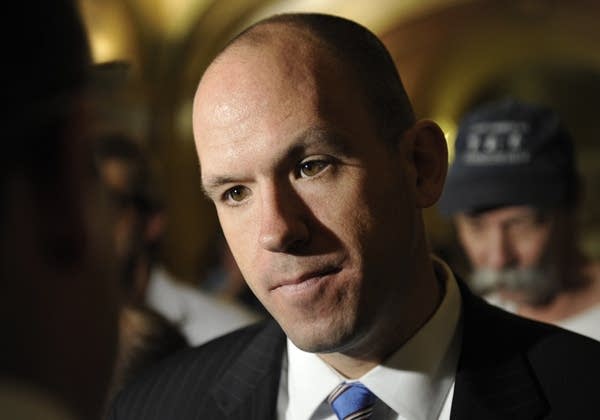 A "miscommunication" between a fired Minnesota Senate aide and his lawyer has led to confusion over part of his pending lawsuit against the state.
The Senate's private attorney filed court documents on Friday showing that Michael Brodkorb's lawyer withdrew an agreement to drop several invasion-of-privacy claims related to the release of information that Brodkorb had sought and been denied unemployment benefits.
An email exchange between the two attorneys says Brodkorb didn't agree to give up that part of his claim. He is also suing for gender discrimination and defamation.
The Senate's attorney is asking a federal judge to dismiss the privacy claims, saying Brodkorb shouldn't be allowed to go back on the agreement.
Brodkorb was fired last year after Senate leaders discovered his affair with then-Majority Leader Amy Koch.
Gallery
1 of 1
MPR News is Reader Funded
Before you keep reading, take a moment to donate to MPR News. Your financial support ensures that factual and trusted news and context remain accessible to all.