Years later, Twin Cities funk and soul bands get their due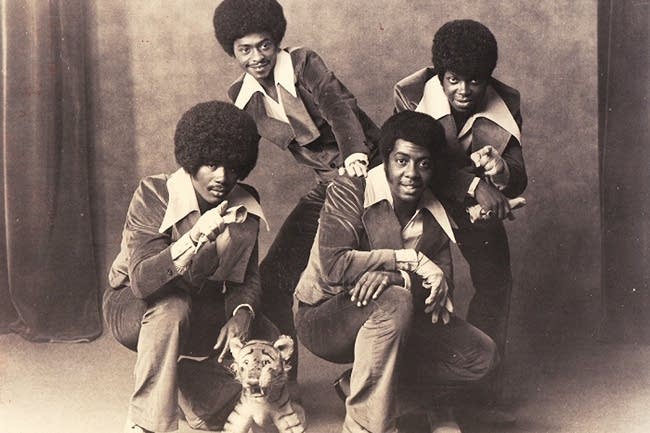 In theory, reuniting the 1960s band the Valdons seemed like a good idea. But on one particular night recently, in the dimly lit basement of a Minneapolis office building, no one knew quite what to expect.
Then the now 60-year-old singers opened their mouths.
"The harmonies came right back to us," says Valdons' member Clifton Curtis. "It seems like the old days in here."
"You can just see it from the first note on the players' faces," said Eric Foss, who helped facilitate the musical reunion. "They were like, 'Does this really sound this good? Is this actually happening?'"
Foss is cofounder of Secret Stash Records. The independent label reissues rare music from around the world, with a focus on "the real funky."
"The project we're working on now," said Foss, "is called Twin Cities Funk and Soul, subtitled Lost R&B Groves from Minneapolis / St. Paul 1964 to 1979. I know it's kind of a mouthful, but it's important to be thorough."
It's this precisely-titled project that unearthed the music of the Valdons, a Twin Cities quartet that was a funk fixture in the 1960s.
REUNITING
The Valdons appear on the label's new 21-track compilation — along with groups like Willie and the Bumblebees and Jackie Harris and the Exciters. In conjunction with the record's release, many of the featured artists will participate in an R&B revue at the Cedar Cultural Center in Minneapolis on Saturday.
Related:
• Twin Cities funk and soul on The Local Show
• Is Minnesota music in a golden age?
The reunited Valdons are rehearsing for that gig, which will be the musicians' first time performing together in decades. Each song seems to spark a story, like the one Sonny Knight shares about band mate Maurice Young.
"Maurice taught me how to get ugly," said Knight. "So when we be singing and stuff like that, Maurice be over there and he be making all these faces. So I started doing it too and I started noticing I can get it out easier."
Then there are the stories they don't share — at least not so freely — like the ones about white club owners refusing to book black bands like theirs. Such discrimination, said Secret Stash's Danny Sigelman, were commonplace for Twin Cities R&B artists in the late 1960s.
"Segregation was gone, but it didn't mean it didn't exist in a lot of forms," Sigelman said. "A lot of these guys couldn't get gigs in town as a black band or a mixed band, so they'd actually have to rent out a hotel ballroom or something to play to an audience."
A SMALL, INFLUENTIAL SCENE
There were some clubs on the outskirts of the downtowns that featured African-American musicians, but this was still an era where DJs were fired for playing the blues. By the time mainstream establishments started welcoming black bands on stage, disco had grabbed the spotlight. The funk and soul scene went from small to forgotten.
"Funk in Minneapolis, most people would say it started with Purple Rain," said Foss. "But there's all this stuff that lead up to it and those stories that haven't been told."
Prince, said Eric Foss, may embody the Minneapolis sound. But he said groups like the Valdons laid the groundwork for the Twin Cities funk revolution and the Purple One. The goal of Secret Stash's new record is to celebrate those pre-Prince pioneers.
For Foss, watching these once-overlooked bands rehearse is an honor.
"It went from these guys to the world-famous Minneapolis Sound, which then went on throughout the entire globe to influence musicians ever since in many ways," he said. "It's only fair that bands like the Valdons get what's due them and that's just a little bit of credit."
TIME FOR THE SPOTLIGHT
The way the Valdons' Clifton Curtis sees it, there's a time for everything. And, he said, although these songs originated decades ago, maybe now is the time for the world to hear them.
"When we came to do our first rehearsal, it's like we never stopped," said Curtis. "We're like fine wine. We just age sweetly."
He's looking forward to performing at the album release party, if only, he said, to prove he's still got it.
"My sister said to me, 'You old guys, are you still gonna get up there and do steps?'" Curtis smiled. "I said, 'We not only going to do steps, we gonna whoop butt.' "
And, said Curtis, they're planning to do that in flared satin pants, just like they did in the 60s.
Gallery
8 of 8
1 of 8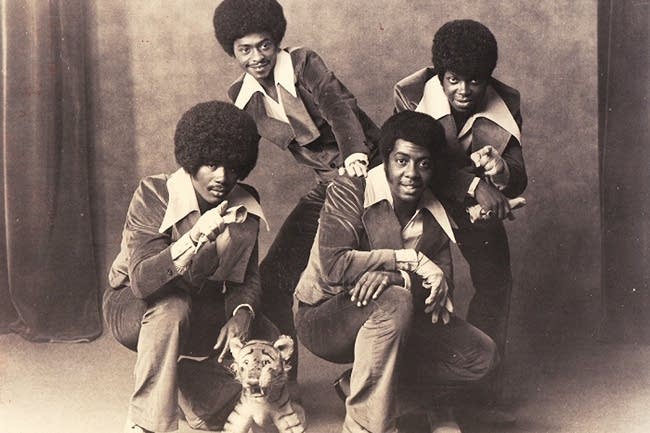 2 of 8
Your support matters.
You make MPR News possible. Individual donations are behind the clarity in coverage from our reporters across the state, stories that connect us, and conversations that provide perspectives. Help ensure MPR remains a resource that brings Minnesotans together.