Nobel chemistry winner credits UMD years
The Nobel Prize for Chemistry has been awarded to a Little Falls, Minn., native who says that his experiences as an undergraduate at the University of Minnesota, Duluth made him want to pursue a research career.
Dr. Brian Kobilka graduated from UMD in 1977 with degrees in biology and chemistry. He's now a professor at the Stanford University School of Medicine. He and Duke University professor Robert Lefkowitz will share the prize for their work on G-protein-coupled receptors.
The Royal Swedish Academy of Sciences said Kobilka and Lefkowitz had made groundbreaking discoveries, mainly in the 1980s, on an important family of receptors in the body known as G-protein-coupled receptors. About half of all medications act on these receptors, including beta blockers and antihistamines, so learning about them will help scientists to come up with better drugs.
The human body has about 1,000 kinds of such receptors, structures on the surface of cells, which let the body respond to a wide variety of chemical signals, like adrenaline. Some receptors are in the nose, tongue and eyes, and let us sense smells, tastes and light.
Grow the Future of Public Media
MPR News is supported by Members. Gifts from individuals power everything you find here. Make a gift of any amount today to become a Member!
"I work on a family of proteins that are very important in communication within the body," Kobilka said. "These proteins respond to hormones and neurotransmitters, things that you might have heard of like adrenaline, dopamine, seratonin, so they're very important in almost every aspect of normal human physiology. As a result they're also important targets for drug development for a number of diseases."
Kobilka praised his collage experience at UMD.
"It's in a relatively small campus and I was very comfortable there," he said. "I was able to start research fairly early on with professor Conrad Firling, and that, I think, really started my interest and passion in research."
Firling is now a professor emeritus, and said Kobilka's subsequent work on an important family of protein receptors has had real-world applications.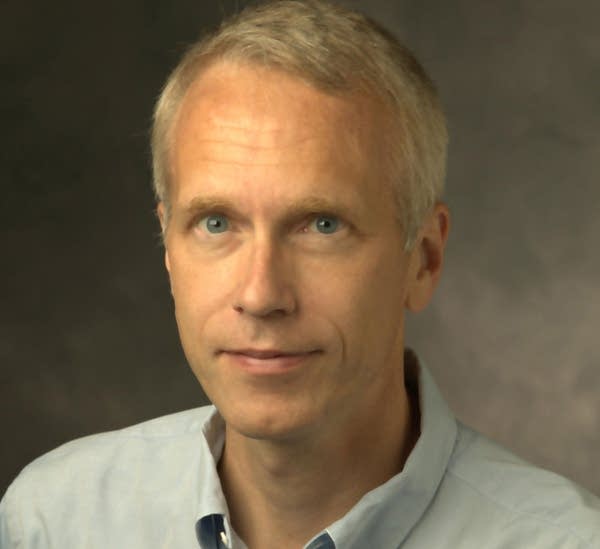 "His contributions not only have helped the pharmaceutical industry up to the present, but his work is going to have important ramifications for the next 20-30 years, there's no question about it," Firling said.
Firling remembers Kobilka as an "All-American kid" — very humble, but intellectually brilliant. He said he was a gifted athlete and learned to play at least two instruments while an undergrad.
His former chemistry professor at UMD, Bob Carlson, said Kobilka's brilliance was evident early on as a double major in chemistry and biology.
"No one ever expects to get the Nobel prize, but we're certainly very proud, and not totally shocked that it happened," Carlson said.
Lefkowitz, 69, is an investigator at the Howard Hughes Medical Institute and professor at Duke University Medical Center in Durham, North Carolina.
Kobilka, 57, worked for Lefkowitz at Duke before transferring to Stanford University School of Medicine in California, where he is now a professor.
Lefkowitz said he was fast asleep when the Nobel committee called, but he didn't hear it because he was wearing ear plugs. So his wife picked up the phone. "She said, 'There's a call here for you from Stockholm,'" Lefkowitz told The Associated Press. "I knew they ain't calling to find out what the weather is like in Durham today."
Kobilka said he found out around 2:30 a.m., after the Nobel committee called his home twice. He said he didn't get to the phone the first time, but that when he picked up the second time, he spoke to five members of the committee.
"They passed the phone around and congratulated me," Kobilka told AP. "I guess they do that so you actually believe them. When one person calls you, it can be a joke, but when five people with convincing Swedish accents call you, then it isn't a joke."
He said he would put his half of the 8 million kronor ($1.2 million) award toward retirement or "pass it on to my kids."
---
• Follow Elizabeth Dunbar on Twitter: http://www.twitter.com/edunbarmpr
---
The Associated Press and MPR reporter Dan Kraker contributed to this report.
Gallery
1 of 1