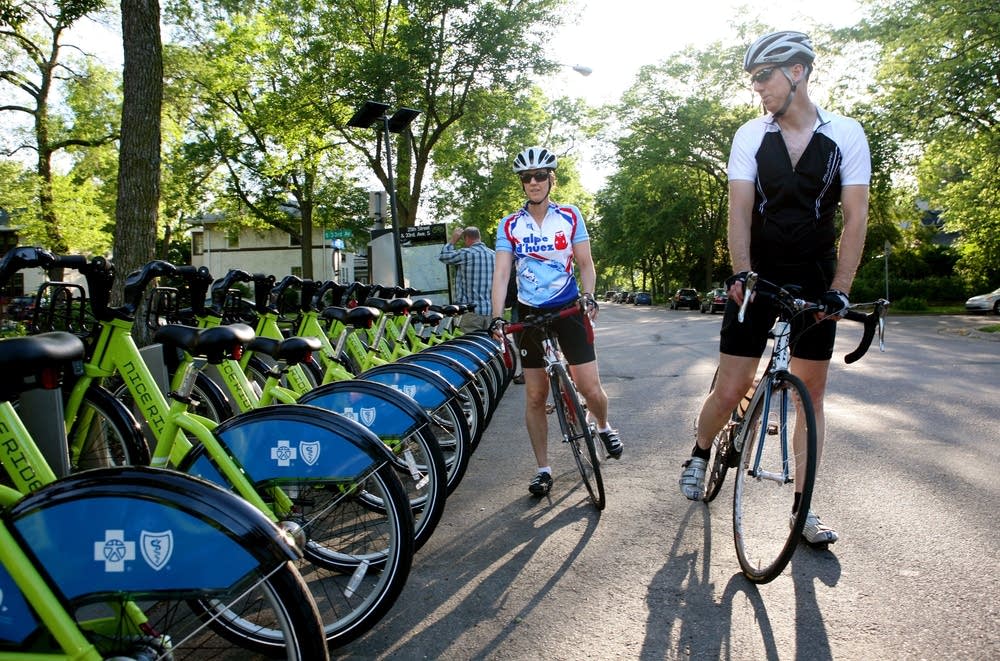 The Nice Ride bike sharing program is closing for the winter on Sunday. The green bikes and pay stations will be collected and stored at a facility on the State Fairgrounds.
Nice Ride executive director Bill Dossett said this year was the busiest season ever as customers used the bikes for nearly 275,000 trips in Minneapolis and St. Paul.
Dossett said each year the program has increased the number of bikes and stations.
"This year we added stations in downtown St. Paul. The system is getting used there," he said. "Not at quite the level we've seen in downtown Minneapolis. Downtown Minneapolis over the last several years has become a phenomenal place to ride a bike. Downtown St. Paul is moving in that direction, too."
More expansion is on the way in 2013, he said.
"We expect to continue to expand along the river," Dossett said. "And so the kinds of places you'll see new bike share stations next year will probably be Minnehaha Falls and Fort Snelling. We'll also see some additional stations along Lake Street."
This is the third season for the nonprofit program. Dossett said during that time, only four bikes have gone missing; one was returned a year later.
He said light rail construction in downtown St. Paul probably helped keep the number of rentals down.