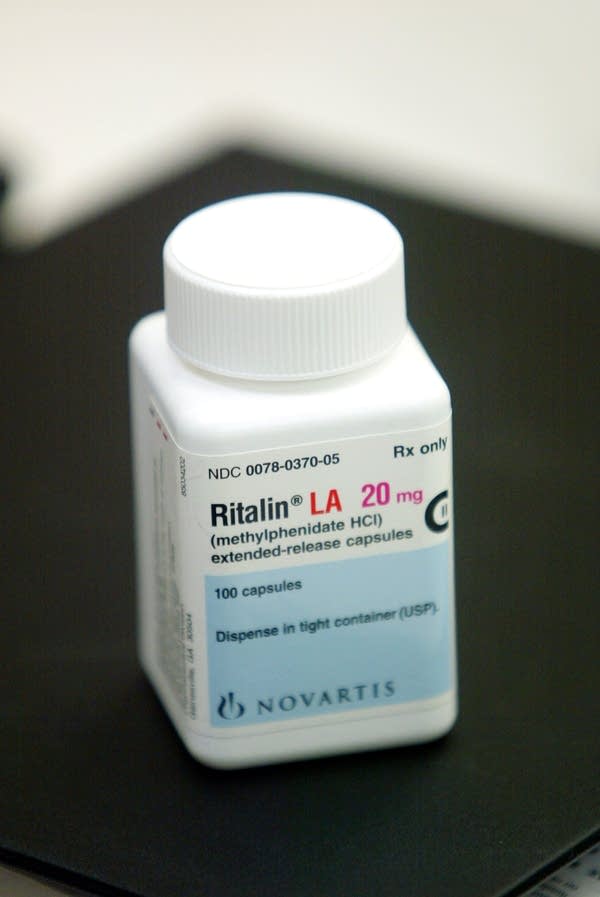 More than 4 million children have prescriptions for medicines like Ritalin and Adderall to treat attention deficit hyperactivity disorder (ADHD). But as the number of medicated kids is hitting a saturation point, are drug companies beginning to market their drugs more heavily to adults?
One pharmaceutical company estimates that there may be nearly 10 million adults who have ADHD. But what do these numbers mean for doctors and potential patients struggling with attention problems?
"As a marketing goal, absolutely realistic," said Larry Diller, author of 'Remembering Ritalin: A Physician and Generation Rx Reflect on Life and Psychiatric Drugs,' on The Daily Circuit Wednesday. "As people who could benefit from taking a stimulant medication, that becomes much more questionable. And then finally, what are the risks to the individual and the society in having 10 million legal prescriptions?"
John Abramson, health care policy lecturer at Harvard Medical School, also joined the discussion. He said diagnosing ADHD is murky, unlike conditions like strep or pneumonia that have clear tests and evidence to suggest treatment.
"We're dealing with what is largely a socially constructed problem with a huge variety of severity," he said. "Some adults are going to be troubled because of attention problems and absolutely dysfunctional and on the other end of the spectrum almost all of us have attentional problems at times."
When it comes to treating that diagnosis with drugs, doctors are up against a private drug industry that has an interest in having more people diagnosed so they sell more of their product.
"The problem we get into is when the drug companies have products that they can sell for a profit, which is their job, the bar of what's an acceptable level of symptomatology changes so that what is ordinary mind wandering or ordinary creative thinking becomes labeled as pathological," he said. "That's how you get to the 10 million, but we're labeling a whole lot of people who could live a normal happy life as having a disease and using very powerful medications."
Both guests agreed that there are definitely patients who see their symptoms improve once they are medicated. On the blog, a number of listeners expressed the value of prescriptions to improve their lives.
"As an adult age 65 and diagnosed with ADD 10 years ago, when I take the ADD meds I feel more like 'myself' - motivated and able to focus on the myriad tasks in my life," Rosemary wrote. "They've had a very positive effect on my life."
Abramson said the real problem comes down to private for-profit industry being the primary funder of research and medical knowledge. That means research into diet or lifestyle changes aren't worth the research dollars.
"I think we've got to acknowledge that drug companies do research to serve their own interests and we need government to invest money around the edges of drug company research to research the kind of things--lifestyle, non-pharmacological interventions--that might be as good or better than the drugs themselves," he said.
BLOG: How do you know if you have adult ADHD?
MPR News' Kerri Miller and Marc Sanchez contributed to this report.