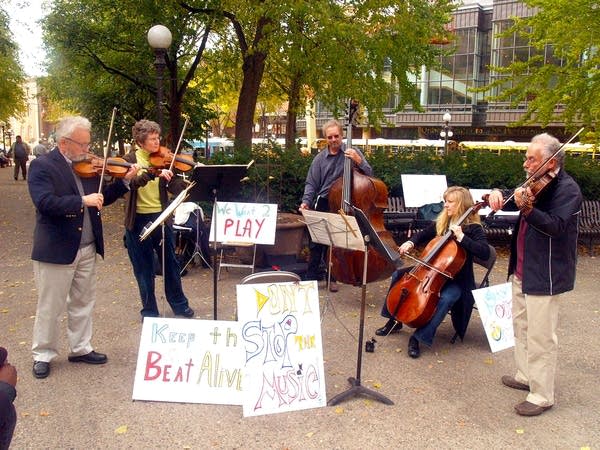 Locked-out musicians of the Saint Paul Chamber Orchestra announced Wednesday they will play Handel's "Messiah" at two concerts just before Christmas.
The musicians will perform Messiah with the Minnesota Chorale on Dec. 20 and 21 at Central Lutheran Church in downtown Minneapolis. Former SPCO music director Hugh Wolff will conduct.
The performances are in addition to an all-Mozart concert, which will be led by former SPCO music director Pinchus Zukerman in Wayzata on Dec. 2.
Attending a performance of Handel's "Messiah" is a holiday tradition for many classical music fans. With all SPCO and Minnesota Orchestra performances canceled through the end of the year due to the lock outs it appeared that concert-goers would be disappointed.
Two performances by the musicians of the Minnesota Orchestra on Dec,15 and 16 at the University of Minnesota's Ted Mann Hall are already sold out.