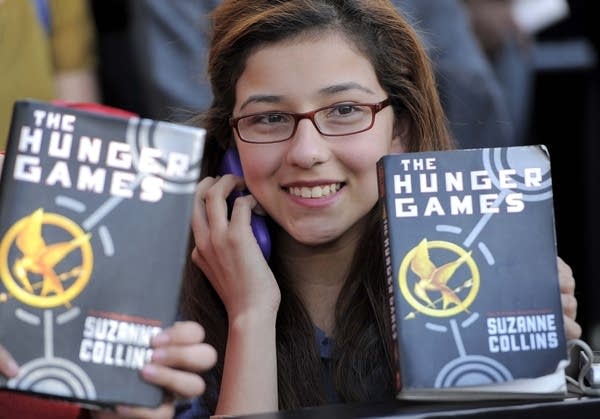 The "Hunger Games" trilogy and the "Twilight" series are just two reasons why sales of teen and young adult novels are booming. And it's not just teens consuming these books; adults are buying them too. Sales of teen fiction have jumped 150 percent since 2006.
We'll look at what's behind the rise of YA fiction, and find out what fans of the genre are currently recommending.
Nancy Pearl, retired librarian and author of several books, including "Book Lust," will join The Daily Circuit Monday. Deborah Taylor, coordinator of school and student services at the Enoch Pratt Free Library, will also join the discussion.
What book did you love as a teen? Share the title on our blog.
READ MORE
2012 Best Fiction for Young Adults (Young Adult Library Services Association)
100 Best-Ever Teen Novels (NPR)
The Power of Young Adult Fiction (New York Times)