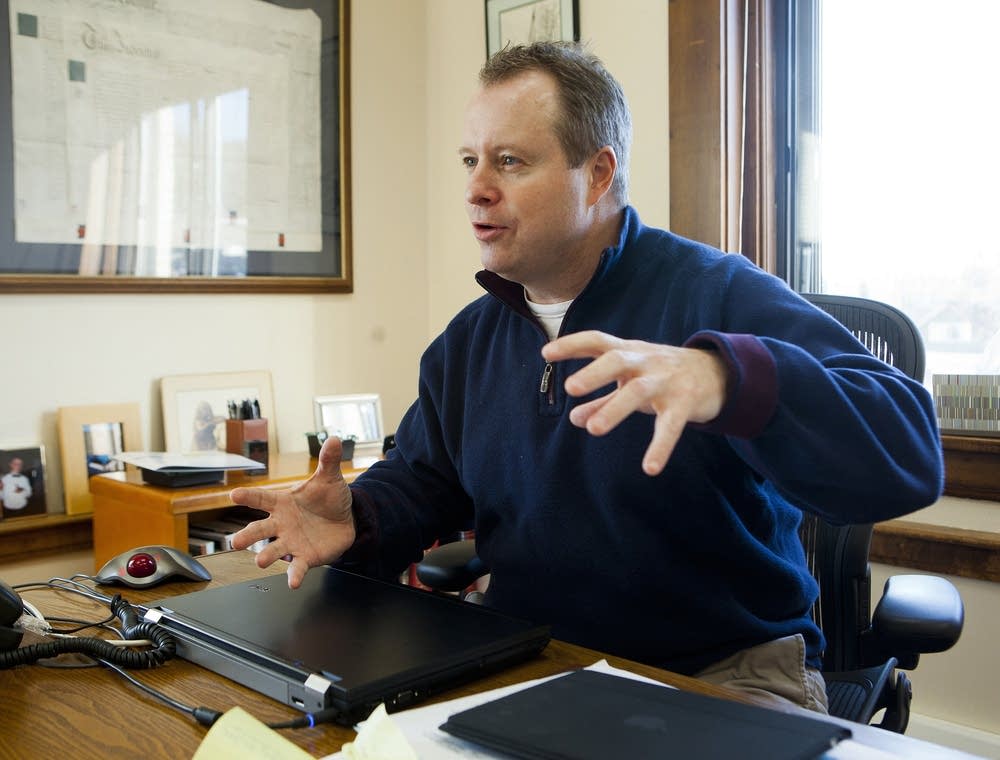 A county prosecutor who was wounded in a 2011 courthouse shooting in Grand Marais has been accused of an improper relationship with a teenage girl.
Cook County Attorney Tim Scannell, 47, was ordered by a judge Tuesday to stay away from the 17-year-old girl, after her parents sought a harassment restraining order.
According to the court documents, Scannell was a longtime friend of the girl's family. He told the girl's mother in September he loved the teen. He said their relationship had become physical over the summer. Scannell promised to stop communicating with her, but the parents say he continued to call and text.
Scannell did not respond to requests for comment. In a statement, his attorney Joe Tamburino said Scannell "deeply regrets the pain and heartache this situation has caused the family." He said Scannell has not committed a crime and intends to continue as Cook County Attorney.
Scannell was shot last December, allegedly by Daniel Schlienz, who he had prosecuted for having sex with an underage girl. Schlienz later died in jail, before he could be tried in the shooting incident.