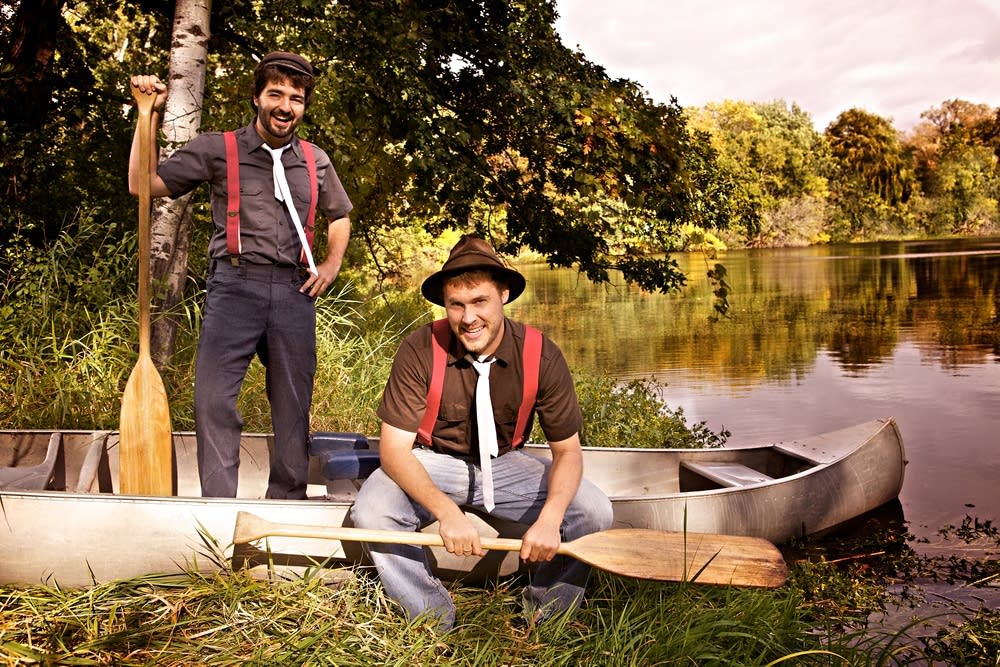 Note: This interview was conducted before the Grammy Awards on Feb. 10, 2013. The Okee Dokee Brothers did win the Grammy for Best Children's Album. They posted some photos of their award night on Facebook.
Minnesota's Okee Dokee Brothers "Can You Canoe?" will be up for best children's album at this Sunday's Grammy Awards.
The album was written while the duo, Justin Lansing and Joe Mailander, were on a months-long trip on the Mississippi River from Minnesota to Missouri. Lansing and Mailander, who aren't actually brothers, grew up together in Colorado exploring the outdoors, and they want their family-friendly music to help kids and parents do the same.
They're in the midst of planning their next big trip and subsequent album. Lansing and Mailander recently joined The Daily Circuit to talk about the album and play some tunes.