House to hold hearing on economic impact of NHL, orchestra lockouts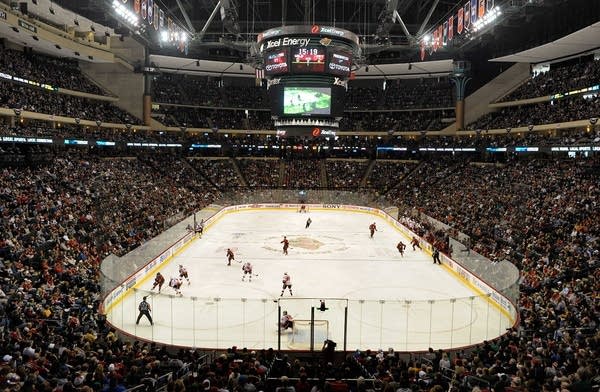 A legislative hearing later this month will look at whether lawmakers should consider holding organizations that receive public money accountable when it comes to labor disputes like the current NHL lockout.
Rep. Joe Atkins, DFL-Inver Grove Heights, said the hearing Jan. 23 will examine the economic impact of the NHL lockouts, the Minnesota Orchestra and the St. Paul Chamber Orchestra.
"All of which have reached out to the state or to their local governments asking for money," he said on The Daily Circuit. "They've made promises of economic activity, they've made promises of supporting the community, of job growth, and when they do that, and then they make those promises and fail to carry that out. That costs us."
Atkins said non-partisan House research estimated that the NHL work stoppage has already cost nearly $6 million in lost state and local tax revenue.
The state and city of St. Paul paid $130 million to help finance the Xcel Energy Center where the Minnesota Wild play. The orchestras have been receiving yearly operating support from the state, including Legacy Amendment funds.
Gallery
1 of 1
Gain a Better Understanding of Today
MPR News is not just a listener supported source of information, it's a resource where listeners are supported. We take you beyond the headlines to the world we share in Minnesota. Become a sustainer today to fuel MPR News all year long.