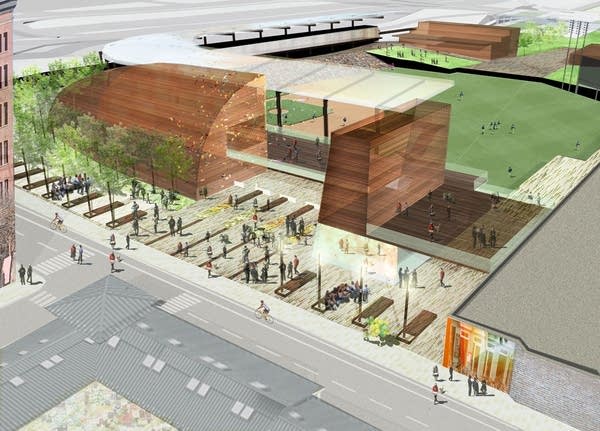 Minneapolis-based Ryan Companies will build the new downtown St. Paul home for the minor league Saints baseball team, after winning a competitive bidding process.
The City of St. Paul initially awarded the contract to Ryan in September, but was forced to put the project out for bid under pressure from Gov. Mark Dayton and the Taxpayers League of Minnesota.
St. Paul Parks and Recreation Director Mike Hahm said Ryan won based on a variety of objective criteria.
"We received a great response from the marketplace, had three very good proposals, and at the end of the day, after everything was evaluated, the Ryan team is the team that had the highest score from all the raters of the project and the lowest price," Hahm said.
The details of the bids remain secret until St. Paul signs a contract with Ryan.
St. Paul also received a $1 million state grant Thursday to clean up pollution at the site of the new ballpark. The state had already committed $25 million to the project. The Saints and the city will cover the rest of the $54 million budget.