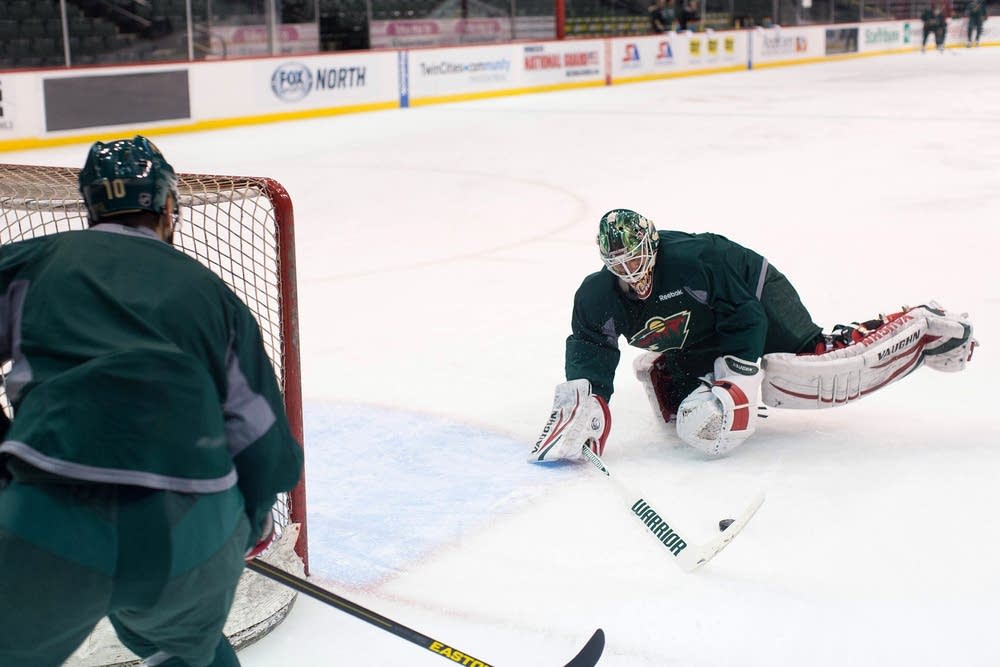 The Minnesota Wild return to the ice in St. Paul Saturday, January 19 for a sold-out game following a nearly four-month league lockout.
There was some trepidation over whether angry fans would support a shortened season after a second NHL lockout in eight years, but several thousand showed up for a scrimmage earlier this week.
Bob Kurtz, a play-by-play announcer for the Wild, told The Daily Circuit he's not worried about filling seats this season.
"What I've found to be true is that if you're a good team, or you're expected to be a good team, generally the fans come back much quicker. When you're not very relevant or very good going into the strike or lockout, and you're not expected to be very good coming out -- those are the ones that have the problem," said Kurtz.
Tomorrow's game will feature the debut of two top free agents, Zach Parise and Ryan Suter. Wild fans are hoping the team will make it to the playoffs for the first time in five years.
The Wild and the Colorado Avalanche face off at 8 p.m. Saturday, January 19 at the Xcel Energy Center.