Minn. slipping in wind power rankings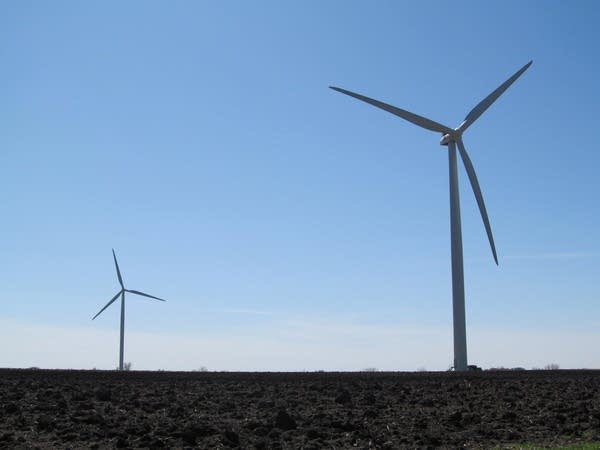 Minnesota slipped two notches in the national wind power rankings, based on 2012 energy production.  The state now ranks seventh in the U.S.  
The outlook for this year is uncertain, especially since Xcel Energy, Minnesota's largest utility company, said it has no plans to invest in wind energy this year because the company's wind program is already meeting required state goals.  
  "We're in a position where we don't have to add wind in 2013 in order to comply with state standards,"  said Laura McCarten, Xcel's regional vice president. "We're well ahead of meeting those compliance benchmarks, using both our installed wind and the bank of renewable energy credits that it has generated."
Texas produces the most electricity from wind power, followed by California, Iowa, Illinois, Oregon, Oklahoma and Minnesota.
Gallery
1 of 1