Will the University of St. Thomas be led by a woman?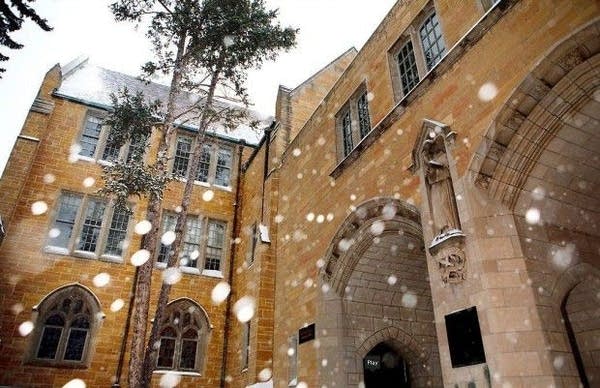 The Minneapolis / St. Paul Business Journal reports that the University of St. Thomas might name its first female leader:
If approved by St. Thomas' Board of Trustees this week, Julie Sullivan would be the St. Paul-based school's first female and first lay person to serve as president. She is currently the chief academic and budget officer at the University of San Diego, a private, Catholic school in California where she holds the title of executive vice president and provost.
Gain a Better Understanding of Today
MPR News is not just a listener supported source of information, it's a resource where listeners are supported. We take you beyond the headlines to the world we share in Minnesota. Become a sustainer today to fuel MPR News all year long.