Photos: Great Lakes surfing, Superior style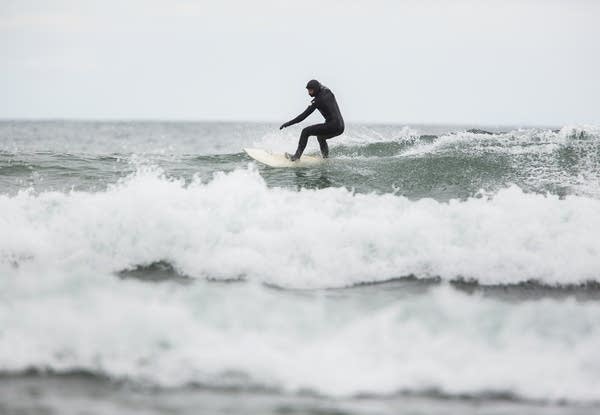 It seems impossible, but on Lake Superior there's a thriving scene of about 50 surfers who brave the frigid water for waves they swear can compare to some of the best surfing in Hawaii or California.
Wearing thick neoprene wetsuits, they congregate at Stony Point, a cove about 15 miles north of Duluth where 12-foot waves can curl and break on icy rocks. It's a dangerous sport, and not a place for rookies to learn. But for these surfers, the adventure and camaraderie help thaw their numb feet and hands.
Gallery
15 of 15
1 of 15
2 of 15
MPR News is Reader Funded
Before you keep reading, take a moment to donate to MPR News. Your financial support ensures that factual and trusted news and context remain accessible to all.