Southwest light rail: Report details line, stations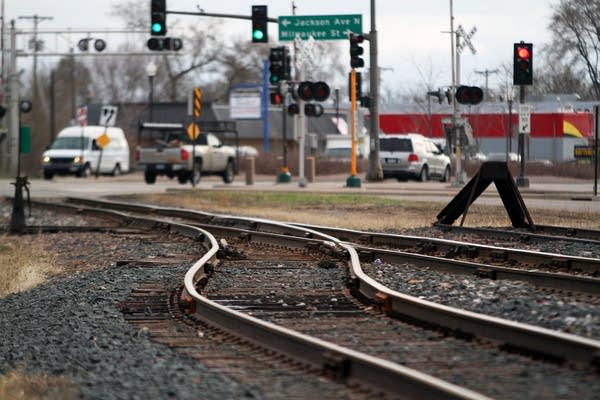 After months of collecting public input, engineers working on the Southwest Light Rail Transit are figuring out exactly where to put facilities, stations and the line itself.
The approximate path of the Southwest LRT, which will run 15 miles between downtown Minneapolis and Eden Prairie through Minnetonka, Hopkins and St. Louis Park, has been known for some time.
Engineers are beginning to hammer out the design specifics. They've identified 25 technical issues they need to solve to make the design work.
Topping the list is whether and how to move the line's westernmost stations farther south. Eden Prairie city officials and some businesses have been lobbying for that change.
Grow the Future of Public Media
MPR News is supported by Members. Gifts from individuals power everything you find here. Make a gift of any amount today to become a Member!
Preliminary proposals have the line running through a commercial area along Technology Drive near a few large businesses. Some in the community have raised concerns the LRT could reduce access to those businesses.
City Manager Rick Getschow said the city prefers moving the line south through a district more dense with housing and businesses.
"You know we see this as a very important project for the next 50 to 100 years and it's very important to get it right the first time because once you put the rail line in it's going to be there," Getschow said. "The station areas are very, very important for ridership and future development."
And that is the idea. Metropolitan Council planners say transit-oriented development is a key consideration for the entire Southwest light rail project.
Thursday evening in Eden Prairie, planners began addressing some of those issues in detail with the public for the first time.
One of the goals is to locate transit in areas that will make the project appealing to the federal government, Met Council Project Manager Mark Fuhrmann said.
"We are seeking federal funding to fund half of this project so to the extent we can make a strong project, generate more ridership, more benefits to the community for future economic development that is going to elevate our rating with the federal transit administration," Fuhrmann said.
The Southwest LRT is projected to $1.25 billion. Half of that is expected to come from the federal government. The remaining will come from the state, Hennepin County and a transit-dedicated sales tax already in effect in five metro counties.
Gov. Mark Dayton proposes expanding and increasing the transit tax and other funding sources this session to help pay for transit projects.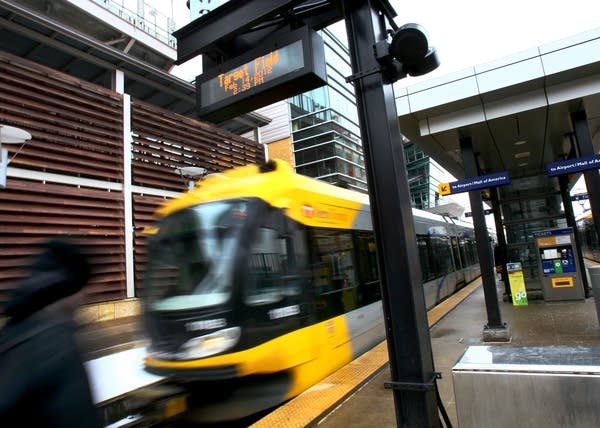 At a recent transportation conference, Hennepin County Commissioner Peter McLaughlin said businesses are demanding projects like Southwest LRT. He said more and better transit boosts the region's quality of life and helps attract workers.
"It's cold up here, we don't have mountains, we don't have an ocean. So attracting high quality workers -- which we've done historically in this region because of our good educational system and our good infrastructure -- we have to create the 21st century version of that," McLaughlin said. "One of those ways of doing that is to have these transit lines that are going to allow workers to continue to be able to get to work in a reasonable period of time at a reasonable cost."
Over the next several months, the Met Council will hold a series of public meetings to collect input from the community on any potential changes to the LRT.
These will include whether to run the line through St. Louis Park to Minneapolis alongside existing freight rail lines.
Met Council officials expect to seek approval for the final design from Hennepin County and the five cities along Southwest LRT sometime later this year.
Gallery
1 of 1