Background checks at gun shows expected in revamped Minn. House bill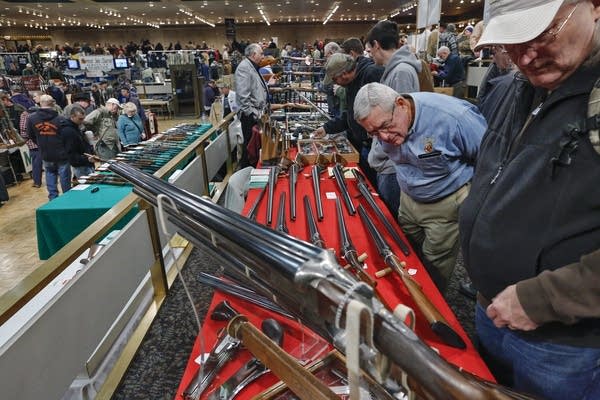 House DFLers are crafting a bill to expand background checks to private sales that occur at gun shows, after a key lawmaker on Tuesday abandoned his push for universal background checks for gun buyers.
Lawmakers say the revamped bill will also include provisions that are popular with Republicans and more conservative Democrats. The bill is scheduled for a hearing Thursday night.
House DFLer Michael Paymar on Tuesday failed to muster the votes in the committee he chairs to pass a measure that would have required universal background checks for gun buyers. He abandoned the effort, but not his support for expanded background checks in gun sales.
House Democrats said the latest version of the legislation will be shaped by adding a background check requirement for gun show sales and other new language to a bill proposed earlier this session by DFL Rep. John Lesch of St. Paul.
Grow the Future of Public Media
MPR News is supported by Members. Gifts from individuals power everything you find here. Make a gift of any amount today to become a Member!
The Lesch bill expands the list of offenses that will make a person ineligible to possess a firearm. The bill forbids people ineligible to carry firearms from also possessing ammunition. The bill also includes tougher penalties for people who provide guns to people who are legally prohibited from having them.
Lesch says his bill includes recommendations from county prosecutors, and has broad support.
"It's my prosecutor's bill -- I can't remember the bill number -- from earlier in the session that was roundly lauded in committee by Rep. (Tony) Cornish and all the members," Lesch said, referring to Republican Tony Cornish, R-Good Thunder. "The only addition would be the closure of the 'gun show loophole.'"
Cornish said supports tougher penalties for gun offenders, but opposes requiring background checks for private sales at gun shows. Cornish told MPR News that requiring background checks at gun shows will only inconvenience law-abiding gun owners, and will not keep criminals from obtaining guns.
"What are they really stopping? All of the shootings that we've seen lately are people that have had legal firearms or have stolen or borrowed from their mom and dad," Cornish said.
He and other opponents of universal background checks say the state's background check system has too many gaps. They say it makes no sense to increase requests for background checks on a strained system that already does not catch all those people who should not be able to buy firearms.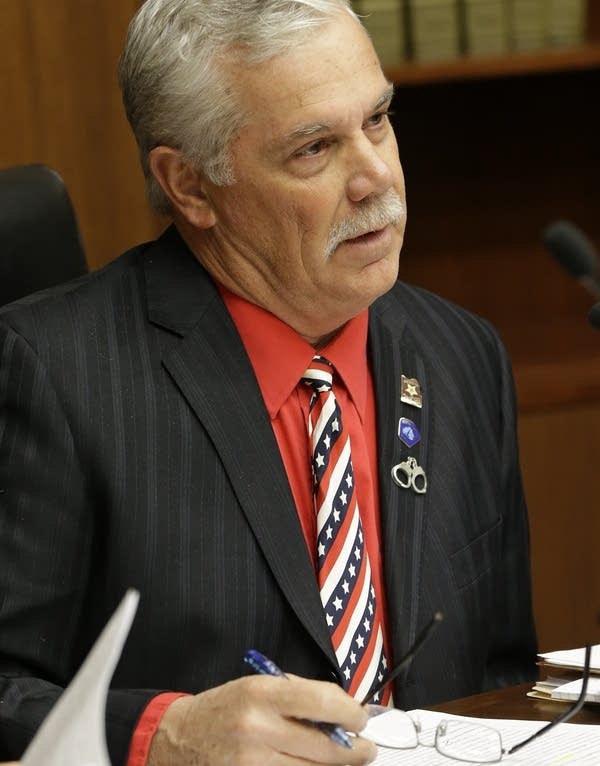 A bill proposed by DFL Rep. Debra Hilstrom of Brooklyn Center to help repair gaps in the state system gained the support of Cornish and other Republicans. Hilstrom said parts of her bill will likely be included in the latest House gun bill.
"I anticipate pieces of my bill will be offered as an amendment. Pieces to put things in or take things out will be offered by someone," Hilstrom said.
After the House bill is crafted, there is still the matter of what happens in the Senate. DFL Sen. Ron Latz of St. Louis Park who supports universal background checks is the main sponsor of the companion to Lesch's House bill. Latz said he does not want to talk about possible changes to his bill until he sees the House version. Latz also would not say if he would accept the House bill's more narrow background check provision in order to get a law passed. He said background checks are a vital piece of any gun-related legislation.
"All of those other provisions, helpful as they may be, will have a tiny impact on reducing gun violence in comparison to the extension of background checks to all private sales," Latz said.
He notes that local and national polls show widespread public support for universal background checks. Among the supporters is DFL Gov. Mark Dayton. While Dayton will not get to sign a bill this session containing universal background checks, he said requiring background checks for private sales at gun shows is "better than nothing."
MPR News reporter Tom Scheck contributed to the reporting of this story.
Gallery
1 of 1