Author, essayist and film critic Phillip Lopate is out with a new set of essays titled "Portrait Inside My Head." The collection coincides with his release of "To Show and To Tell: The Craft of Literary Non-Fiction."
Lopate, director of the nonfiction graduate program at Columbia University, is a strong believer in the power of the essay.
"Creative nonfiction is somewhat distortedly being characterized as nonfiction that reads like fiction," Lopate told Poets and Writers. "Why can't nonfiction be nonfiction? Why does it have to tart itself up and be something else? I make no apologies for the essay form, for the memoir form, or for any kind of literary nonfiction. These are genres that have been around for a long time, and we don't have to apologize for them, or act like they're new fads when they're not."
From The Plain Dealer review:
Lopate follows his own prescription for the personal essay, laid out in "To Show and To Tell": ". . . I am trying to say, among other things, 'This is my consciousness, now don't feel so guilty about yours. If you have perverse, curmudgeonly, conflicted, antisocial thoughts, know that others have them too.' "

He fulfills that promise in vivid pieces about fighting with his wife, seeing a couples therapist, having sex, feeling both thrilled and ashamed of hitting a boy he was tutoring when he was an adolescent, competing with his older brother, and so on.
THE TAKEAWAY: "Performance" empathy undercuts the real thing.
Kerri's interview with Lopate revolved around empathy. That quality, or a lack of it, has been a point of contention in the author's personal relationships.
"My father wanted to be a writer and I became a writer, which is a mixed blessing. Because if your parent doesn't succeed at something, and you do, it's a way of replacing them as well as living out their dream," he said. "I remember telling my father, 'Dad, a new book of mine is coming out.' And he said, 'You know, I haven't written poems in a long time.' It was always back to him and his failed ambitions."
He pointed to broadcast interviewers like Oprah Winfrey and Geraldo Rivera and suggested that they "have to enact empathy, and they do a good job of it."
"The glistening eyes, the gesture of putting the hand forward and touching the other person's arm, all of that — it's slightly mechanical and calculated, and I think that it devalues real sympathy," he said.
"I have an essay called 'The Limits of Empathy,' where I sort of make fun of this kind of performance of being so empathic. I think in reality it's much rarer than it's given credit for. And people shouldn't feel guilty if they're not immediately empathetic."
Two callers wanted to discuss the role of personal suffering in developing a capacity for empathy. One, a hospice worker named Rose, said, "I don't think I was really empathic until I started to have suffering in my own life. I think having empathy is really a process of surrender, and an unwillingness to be empathic may be a product of fear, a fear of being vulnerable to somebody else. ... If somebody is worrying about whether they are empathic or not I would call them to look at their own life experience and see really how much suffering they have had. ... I don't believe it's possible to really understand empathy unless you have suffered."
A subsequent caller, Sarah, described the opposite reaction to suffering.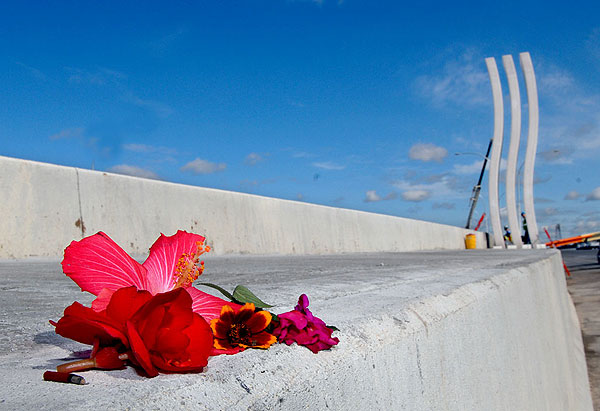 "After a personal tragedy in my life, I felt my empathy decreased. My husband died in June of 2007, and then the [Interstate Hwy. 35W] bridge collapsed on Aug. 1, 2007. And I turned on the TV and I saw the images and heard the news briefs, and my first reaction — and my reaction basically for that first year — was, 'Boy, that sucks to be them, but bad things happen to people.' Just because of how I was reacting. Personal tragedy skewed me, I feel."