Last Place on Earth head shop owner arrested on new state charges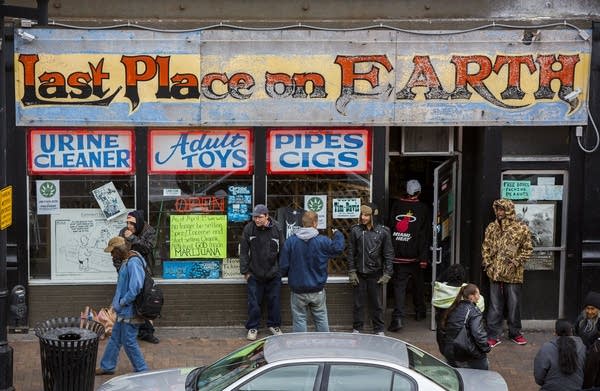 Police arrested the owner of a controversial head shop Friday afternoon in Duluth for allegedly selling illegal synthetic drugs.
Duluth Police Chief Gordon Ramsay said Last Place on Earth owner Jim Carlson, 55, and his son, Joseph Gellerman, 34, were arrested on three state felony counts of the fourth degree sale of a controlled substance. Ramsay said previous charges and arrests have so far not stopped Carlson from selling synthetic drugs at Last Place on Earth.
"He's right back at it, and that's what makes this particularly frustrating, is that despite the charges and the pending charges he's continued to go forward with sales," Ramsay said.
Carlson is also facing a 51-count federal indictment for allegedly violating federal drug laws. The city of Duluth has also filed a civil public nuisance lawsuit against him.
Gallery
1 of 2
2 of 2
Gain a Better Understanding of Today
MPR News is not just a listener supported source of information, it's a resource where listeners are supported. We take you beyond the headlines to the world we share in Minnesota. Become a sustainer today to fuel MPR News all year long.